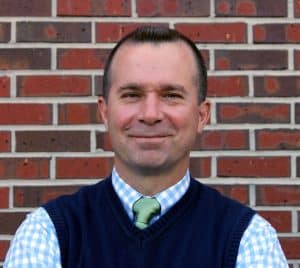 For the past 10 years, Professor Davis W. Houck from CCI's School of Communication has worked with Maegan Parker Brooks, an assistant professor at Willamette University in Salem, Oregon to create the "Find Your Voice" collective. "We're finally at the launch of the Fannie Lou Hamer project, and we couldn't be happier," says Houck.
"Find Your Voice" is a free and easy-to-access website full of resources designed to help educators teach their students about Fannie Lou Hamer and the Civil Rights Movement. The website, which launches this Thursday, August 22, will include a K-12 Curriculum, an original children's book, Planting Seeds: The Life and Legacy of Fannie Lou Hamer, authored by Brooks, a virtual tour of Hamer-related sites, a short film, Find Your Voice, produced by students of the Sunflower County Film Academy, an 8-minute animated video produced by BrainPOP, and an exclusive behind-the-scenes look at the documentary, Fannie Lou Hamer's America, scheduled to be released soon.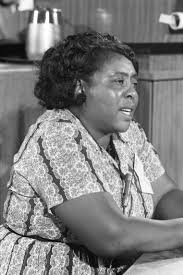 Hamer was a profound proponent of the Civil Rights Movement where she became known for declaring that she was "sick and tired of being sick and tired." Originally a Mississippi sharecropper, Hamer entered politics in her mid-40's. She united supporters through exciting songs and heartfelt calls to action. This passion landed her in a Winona, Mississippi jail cell where she was nearly beaten to death after leaving a voter registration workshop in June of 1963. She later opened up about her traumatic experience in an emotional speech at the Democratic National Convention in Atlantic City on August 22, 1964.
Although Hamer is an extremely important part of the Civil Rights Movement, many educators, especially in Hamer's home state of Mississippi, found that the education system lacked coverage on the topic as a whole. "I am often contacted by K-12 students and teachers, who are eager to learn more about Mrs. Hamer," said Dr. Brooks. "While I enjoy sharing primary source material from her activist career with those who reach out, I wanted to create a more broadly accessible resource that would feature a coherent curriculum based on the archival treasures we've gathered over the years." Thus, Find Your Voice: The Online Resource for Fannie Lou Hamer Studies was born.
Collaborators on the "Find Your Voice" project agree that launching the site on the 55th anniversary of her profound message is just one of many ways this project aims to commemorate Hamer's legacy of bravery and freedom.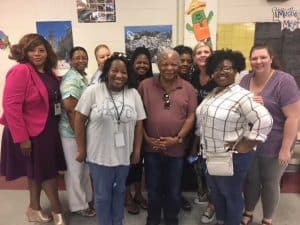 To make this project come to life, Houck and Brooks worked with seven teachers in the Mississippi Delta region to create the curriculum for the website. "Working and partnering with public school teachers in Mrs. Hamer's home area of the Mississippi Delta is exactly how she would've approached this project; after all, they know their students best.  And to be able to bring the historical resources that teachers have so long asked for will make these lessons plans resonate with school kids of all ages," says Dr. Houck.
On top of compiling the necessary materials for the website, Houck, and FSU alumni Joy Davenport and Dr. Pablo Correa conducted a five-week intensive film course as part of the Fannie Lou Hamer's America project. Funded by the W.K. Kellogg Foundation and Mississippi Humanities Council, Houck and Brooks hosted a two-day curriculum workshop for high school teachers in the Delta region and Correa and Davenport created a college-level course on filmmaking at Gentry High School. 16 ambitious high schoolers completed the Young Filmmakers Workshop over the summer where they learned to operate cameras, use audio and lighting equipment, and how to work with producers.
"The Delta has given me and my students so much, so the Filmmakers' Workshop and the 'Find Your Voice' curriculum are, in part, our way of giving back to this unique part of the world.  Fannie Lou Hamer was born and raised and lived in the Delta.  Telling her story through film and in schools provides a powerful voice of resistance in these hard and perilous times," says Houck.
"We must continue to teach civil rights history in the K-12 school curriculum, and that history has to be more than "Rosa sat down, Martin stood up, and the white kids came to Mississippi to save the day."  Fannie Lou Hamer's America does just that, adding new layers to our understanding of this powerful orator and organizer and how she reshaped Mississippi and her country."
You can visit the "Find Your Voice" site here starting August 22. You can read more about Fannie Lou Hamer's America here. "Find Your Voice" was featured by Mississippi Today. Read the article here and visit the official website for "Fannie Lou Hamer's America" to learn more about the film.