At this year's Kentucky Conference on Health Communication (KCHC), iSchool researchers received two poster awards for their submissions, including the Top Poster Award for KCHC 2022.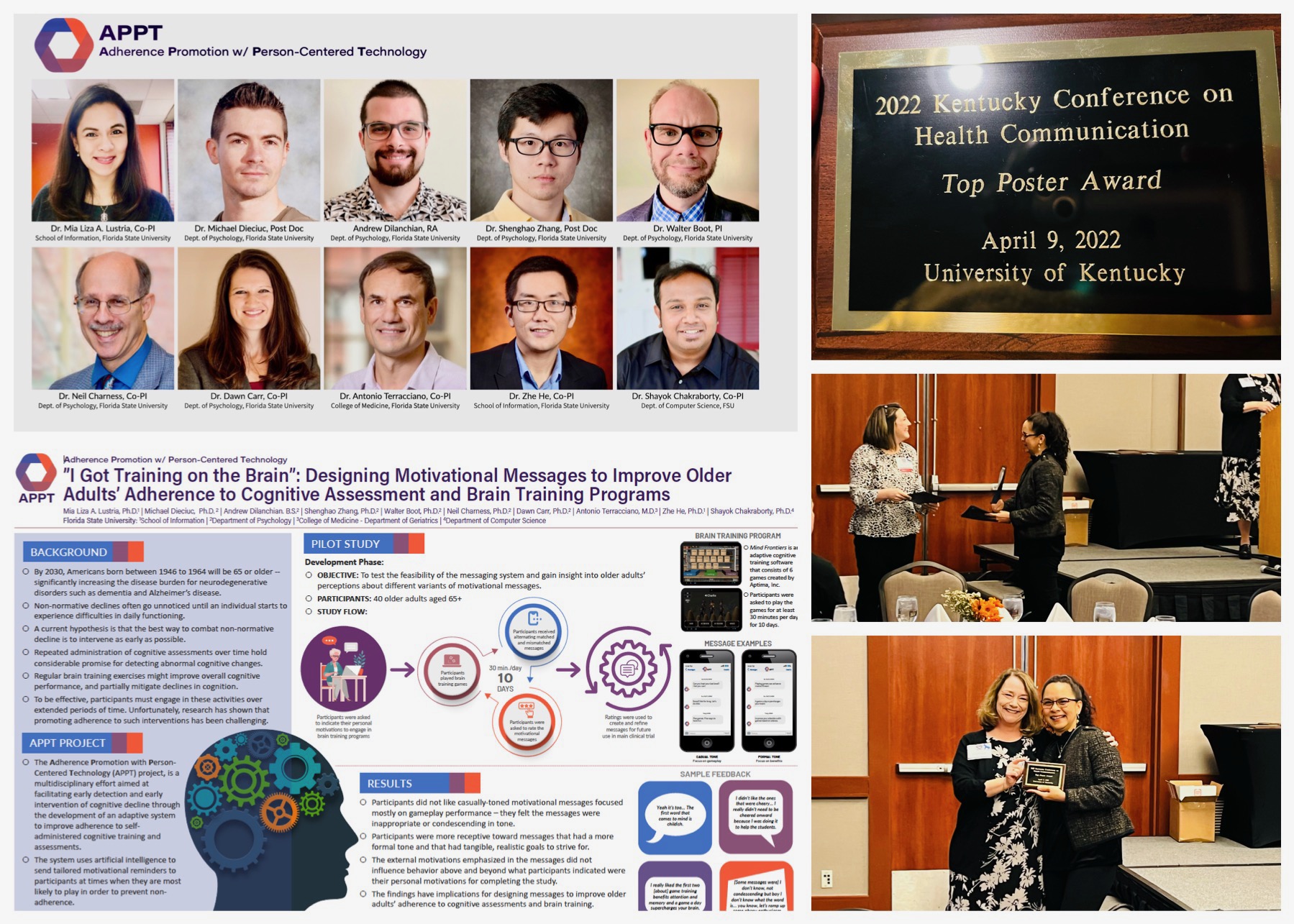 The top poster, titled, "'I got training on the brain': Designing Messages to Improve Seniors' Adherence to Cognitive Assessment and Training Programs", was selected from among 31 posters that were submitted for consideration for the top poster award.
This poster, which was created and presented by iSchool Professor Dr. Mia Liza Lustria, highlights preliminary work on the Adherence Promotion with Person-Centered Technology (APPT) project. This project aims to facilitate early detection and early intervention of cognitive decline by developing an adaptive system to improve adherence to self-administered cognitive training and assessments. The adaptive support system uses artificial intelligence to create and send text reminders tailored toward each participant.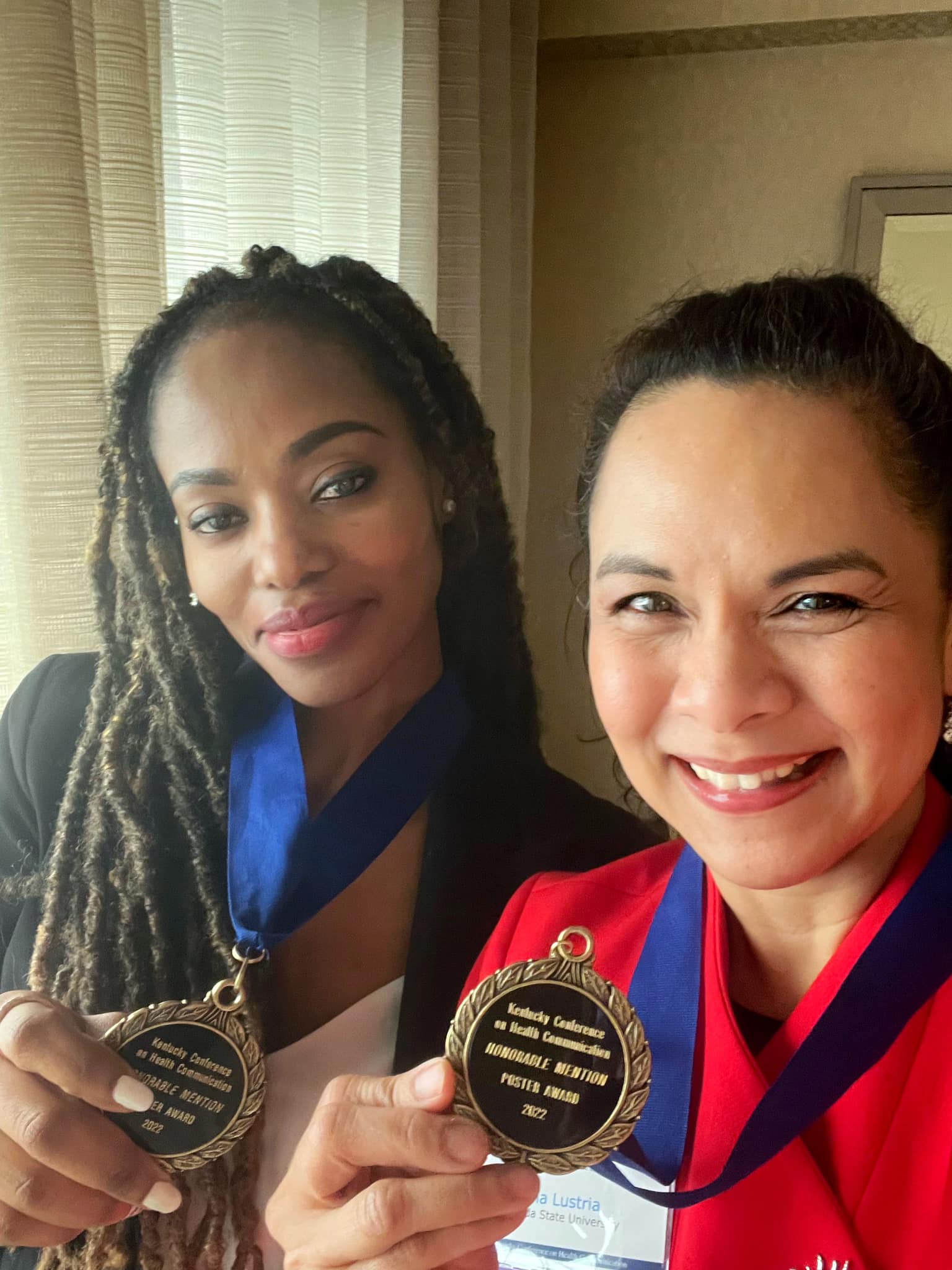 The iSchool also received a Top 6 Honorable Mention Poster Award for a second poster presentation, titled, "Examining Foreign-born Mothers' (FBMs) Perceptions, Attitudes, Information Needs, and Information Seeking Behaviors Related to HPV Vaccines and Vaccinations". This poster is based on the dissertation work conducted by iSchool PhD candidate Obianuju Aliche under the supervision of her advisor, Dr. Lustria. "It means a lot especially for me as a first-time attendee," said Aliche. "It was exciting to meet researchers whose works I admire. I hope my colleagues and experts with similar interests can leverage the findings from my study to inform their research."
This marks the third time Dr. Lustria has won a poster award at KCHC for her research on eHealth. She and her eHealth research collaborators received the Best Poster Award in 2012 and an Honorable Mention in 2016.