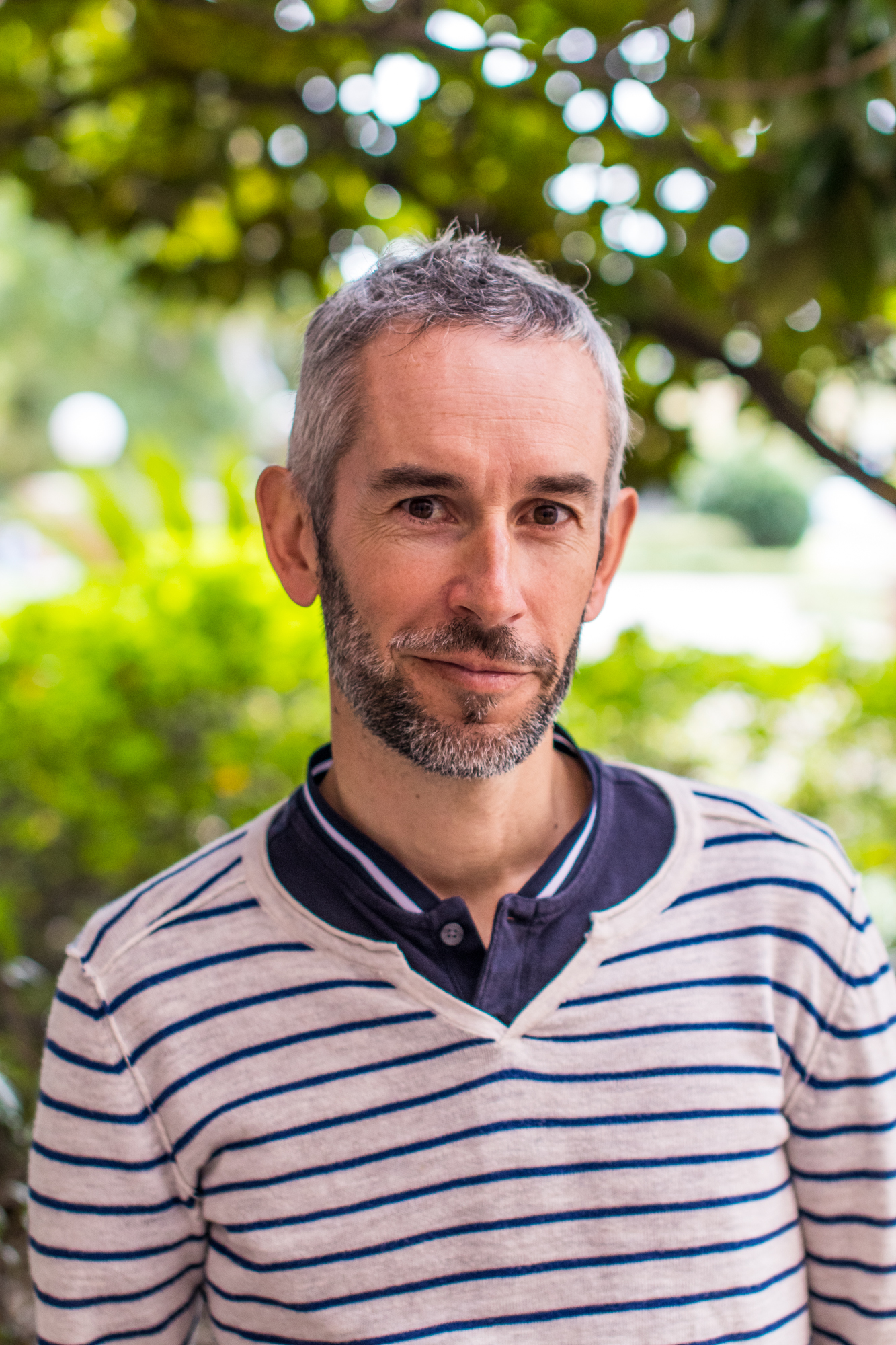 Associate Professor Patrick Merle, Ph.D., has assumed the role of Director of the School of Communication beginning July 1, 2020.
Jennifer Proffitt, Ph.D. had previously served as Director since January 2018. "It has been an honor to serve as the Director of the School of Communication," Proffitt said. "It is an important but challenging role, and I'm certain that Patrick Merle is ready for the challenge and will do an excellent job leading the School."
"Dr. Merle brings a great deal of energy and professional expertise to his new role as Director of the School of Communication," Larry Dennis, Ph.D., Dean of the College of Communication and Information said. "I am delighted to see the enthusiastic support of the faculty for Dr. Merle and his leadership."
A former international reporter in France and also a public relations practitioner, Merle will count on his professional experience in public relations, crisis and political communication, and journalism to lead the School in a time of uncertainty. "This new chapter presents some unique challenges considering the current national and global context," he said. "Yet, regardless of how high the obstacles may be and how many we may face, the skills taught by our faculty, the passion and dedication generously shown to support our students give me confidence that we will continue to have success stories."
Faculty member of the School of Communication since August 2013, Merle has been teaching courses such as international public relations, political communication, public relations techniques, and crisis communication. He also developed in 2017 a summer communication program in Florence, Italy offering students the opportunity to discover communication through professional opportunities with local Italian clients.
"Celebrating diversity, unity, tolerance while acknowledging diverging points of views in our teaching and our research, we look ahead with optimism," Merle remarked. "I believe this is the best time to be a communication student. I am motivated to listen, understand, engage in discussions, and find solutions for our school so we can keep the positive momentum created over the past few years."
The change in leadership in the School of Communication also brings on Rachel Bailey, Ph.D., as the new Director of Doctoral Studies and Jaejin Lee, Ph.D., as Director of the Integrated Marketing Communication graduate program.
For more information about programs in the School of Communication, visit comm.cci.fsu.edu.