As a part of Leon County Government's Library Lecture Series, SCSD Assistant Professor Dr. Lakeisha Johnson spoke about the "importance of reading diverse books with children and building strong language and literacy skills for all ages." Families were invited to this talk, to engage in hands-on activities and discussion about language and literacy.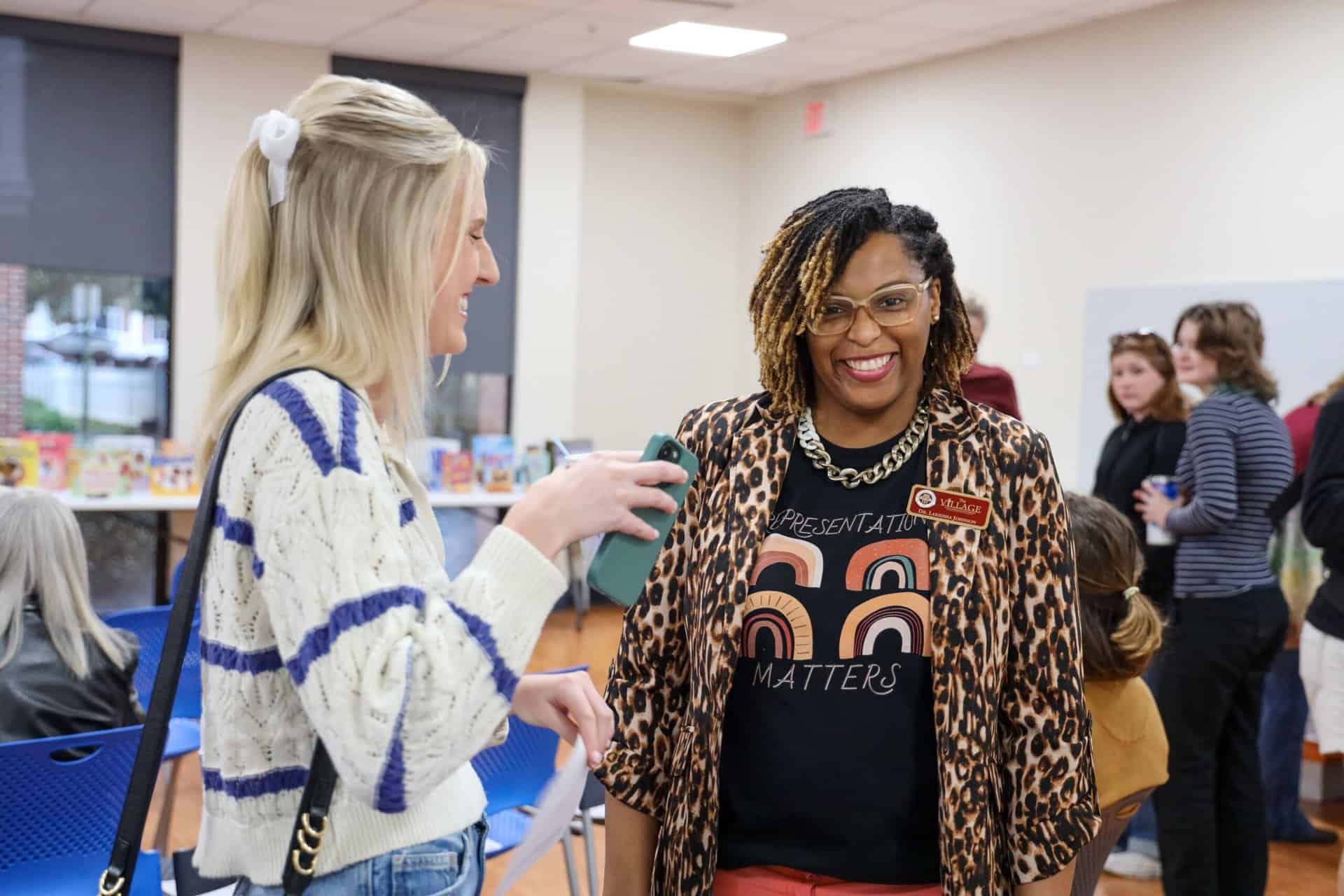 Johnson's current research explores topics that are similar to the Library Lecture Series. Working with librarians, Johnson is exploring how to increase their knowledge of high-quality language and literacy practices.
"We're interested in whether providing targeting training increases their knowledge and use of these strategies during story time programming for families," Johnson said. "Much of the information shared with the families during the lecture series included the same best practices."
In the past, Johnson has worked with the Leon County Public Library system through a partnership with the Florida Center for Reading Research (FCRR). This partnership and her work on the Library Advisory Board got her involved in the Library Lecture Series, as the Learning & Workforce Services Manager and Library Director reached out to her to be a part of the event.
"I absolutely loved this lecture! My goal was to keep it brief, but to provide tangible strategies families could use immediately," Johnson said. "I received lots of feedback on how to choose books and the question types to ask during shared reading that resonated the most."
Johnson and the team at the FCRR engaged both parents and children during the event by facilitating fun literacy and language activities in the back of the room for children, while the parents were listening to the lecture.
"I was also able to weave in opportunities for the children over the age of three to actually participate in the conversation by asking them questions and providing space to chime in, which helped to make it an interactive session."
As the Director of The Village at FCRR, which is their community engagement and outreach division, Johnson explained that they are always striving to participate in the community through outreach activities like the Library Lecture Series.
"We participate in community events several times each semester, which allows faculty, staff, and students an opportunity to bring research and best practices directly to the community in engaging ways they can understand.
Read more details about the event here.