CCI Associate professor, Dr. Sana Tibi was recently invited to share her research with graduate students at The School of Education and Human Development at Texas A&M University (TAMU). The class she spoke to deals with cross languages, and mainly targets language and literacy in many different languages. Her talk focused on her research findings, as well as the cognitive and linguistic processes of Arabic literacy.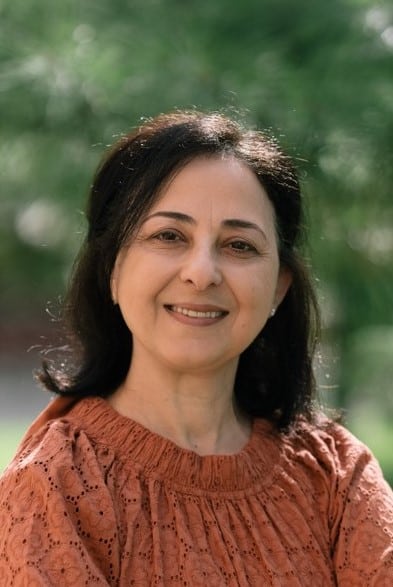 "This is an important topic because it informs researchers and practitioners about the cross-linguistic differences as well as the similarities," Tibi said. "This is crucial because of the diverse nature of the global population and informs a universal model of reading."
Tibi continues to share her research not only on the national level but on the international level as well. Invited by The Queen Rania Teacher Academy (QRTA), Tibi joined other international educators and researchers at their 2022 forum. The forum, titled "Building Forward Better: Transforming Schools of Today" had the goal of highlighting the challenges facing today's school systems and finding ways to improve them. Dr. Tibi was invited to moderate a session specifically focused on fostering the psychosocial well-being of children through literacy.
"The socio-emotional well-being is an important factor in one's academic success, employment, and health," Tibi said. "The topic I was selected to moderate is very meaningful to me because of my collaborations with the Syrian Refugee projects in Canada. Resilience and the child's persistence in problem-solving, in addition to self-concept and other emotional well-being aspects should be fostered from very early on and so much could be accomplished through literacy," Tibi said.
This year, the QRTA forum was quoted to have more than 27,000 participants from 85 countries. Dr. Tibi emphasized the importance of sharing research with other educators and forging new collaborations.
"I think it's important to seize those opportunities when we are invited as guest lectures for us as FSU faculty, because, that's good for the name of our university for FSU to be present at the national and international arena," Tibi said. "It also means for FSU that we have diverse faculty members, and  we emphasize fostering diversity."
These opportunities were not the first time Tibi shared her research with other researchers from different institutions and countries. In April, Tibi was invited to speak at the 4th webinar hosted by the World Bank and Queen Rania Foundation on advancing Arabic language teaching and learning to reduce learning poverty in the Middle East and North Africa.
"It's important to form new scholarly collaborations as well as to do more cross-linguistic research because we still need more research to inform the theory of reading development and disorders," Tibi said.
To read more about the 2022 Queen Rania Teacher Academy Forum, visit the link here.