Dr. Erin Bush, Assistant Professor in the School of Communication Science and Disorders (SCSD), was awarded the Provost's Public Impact Research Grant by Florida State University (FSU) to conduct a needs assessment in Jefferson County as a first step toward creating a Community Partnership School (CPS).
A CPS leverages support among local partners to provide resources and opportunities to students and families. The CPS in Jefferson County would include FSU, the Children's Home Society of Florida, Florida A&M University, North Florida Community College, and the Florida Department of Health in Jefferson. It would be one of over twenty CPS's currently in Florida.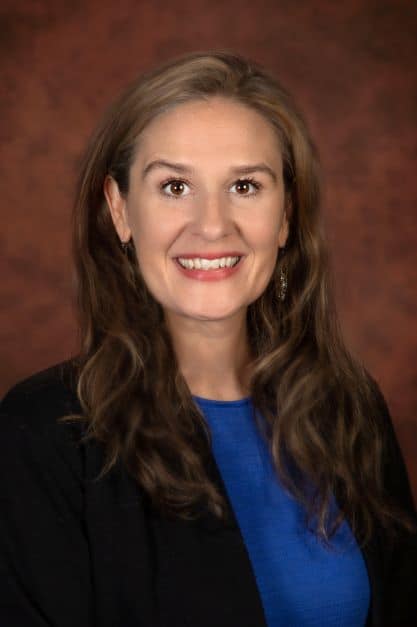 "Helping give a voice to communities through community-based research is one of my passions!" said Bush, who first learned about this research opportunity through FSU's Collaborative Collision. "After the needs assessment is concluded, we will be looking for other partners interested in helping us address the specific challenges we identify in Jefferson County. Based on other CPS needs assessments that have been conducted, these may be challenges such as unstable internet service, food insecurity, academic and literacy needs, lack of mental health services, and perhaps many others."
Bush's team includes faculty partners Selena Snowden (SCSD) and Erica Miller (FSU College of Medicine) and undergraduate students Stephanie Kulenguskey, Alysha Dorcely, and Isabela Diaz. Doctoral student Shaylyn King-St. Remy has been assisting on the project throughout the summer and graduate student Annabelle Jajuga was recently hired to start on the project this fall semester.
"We have gotten the opportunity to speak to many residents about their experiences," said Kulenguskey. "Our goal in completing a needs-based assessment is to understand what resources the community needs by communicating with the people that live in Jefferson County. This has allowed me to feel much more connected to my work and understand how we can make a difference in many people's lives."
So far, the team has surveyed 218 students attending Jefferson County Schools. They are now conducting "adult surveys", which focus on three groups in Jefferson County: community members, teachers at Jefferson County School, and parents of students at Jefferson County School.
"The quantitative data we're collecting now will inform our upcoming qualitative data collection phase, for which will be conducting focus groups and potentially individual interviews," said Bush.