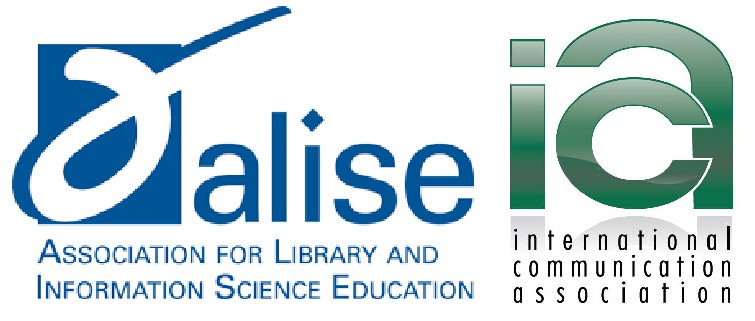 The College of Communication and Information is bringing research into the real world by making appearances at multiple conferences. School of Information students and faculty attended the ALISE conference in February, and School of Communication students and faculty recently received acceptances into the ICA conference in May.
February 6 – 9, 2018, students and faculty from the School of Information headed to Denver to participate in this year's Association for Library and Information Science Education (ALISE) conference. ALISE is a global organization that is dedicated to advancing library and information knowledge, engagement, and education. The following is a summary of the presentations done by the School of Information community at the 2018 conference:
Tuesday, February 6, 2018
Michelle Kazmer, Ana Ndumu, Nathaniel Ramos, Hany Alsalmi, Hengyi Fu, Works in Progress Poster Showcase and Reception
Doctoral student Kristie Escobar, "User Experiences in the Academic Library for Students on the Autism Spectrum: An Ethnographic Research Study Using a Go Pro Camera." This work stems from a research collaboration with Dr. Nancy Everhart.
Lynette Hammond Gerido, "Cancer Clinical Trials Information Behaviors of Consumers."
J.H. Baeg , M.A. Mardis, C.R. McClure, S.H. Oh & F.R. Jones, "How IT education can prepare students for the IT workforce needs: Any opportunities or challenges?"
Lynette Gerido and Zhe He, "Factors Influencing Cancer Clinical Trials Information Seeking Behaviors in Underrepresented Populations."
Wednesday, February 7, 2018
Amelia Anderson and Abigail Phillips, "Cyberbullying, Digital Citizenship, and Youth and Autism: Global LIS Education as a Piece in the Puzzle."
Lorri Mon, Council of Deans, Directors, and Program Chairs Luncheon Meeting
Ana Ndumu, "Understanding the Changing Ideals of Professional Service."
Lenese Colson, "Academic Libraries: Serving Hidden Communities Within the Academy."
Mega Subramaniam, "Opportunities and Alliances for LIS Educators in this Uncharted Territory Birds of a Feather."
Thursday, February 8, 2018
Lauren Mandel, "Role of LIS Schools in Ongoing Professional Development for Practitioners."
Abigail Phillips, "The Expanding Universe of School Library Pedagogy, Practice, and Research."
Colette Drouillard, Melissa Johnston, Mega Subramaniam, Juried Panel: "Expanding LIS Youth Services Curriculum to Embed Computational Thinking."
Don Latham and Melissa Gross, Juried Papers: "Teaching the ACRL Framework: Reflections from the Field."
Laurie Bonnici, Jinxuan Ma, "(Re)Discovering LIS Education Identity Image, and Purpose in Engaged Scholarship."
Amelia Gibson, Vanessa Irvin, Renee Franklin Hill, "A Critical Dialogue: Faculty of Color in Library and Information Science."
Mega Subramaniam, "Co-designing the Next Generation of Education for Children and Youth Librarians: A Research-Practice Partnership."
Hany Alsalmi, Hengyi Fu, Michelle Kazmer, Ana Ndumu, Nathaniel Ramos Doctoral Student Poster Session and  Reception
Friday, February 9, 2018
Amelia Anderson and Amelia Gibson, Juried Panel: "Autism Spectrum Disorder and iSchools: expanding Possibilities through Research."
***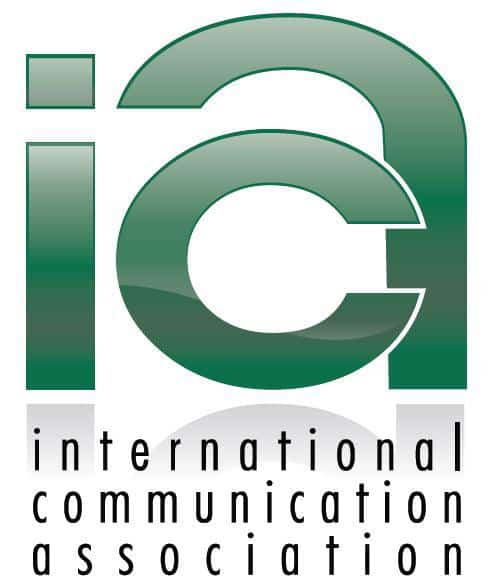 Members of the School of Communication recently received the news that multiple works of faculty members and students have been accepted to the International Communication Association (ICA) conference. The ICA conference is one of the most prestigious conferences in the field of communication, dedicated to the education of all facets of human and mediated communication. This year, the conference is taking place May 24 – 28 in Prague, Czech Republic. Below is the complete list of the faculty members and students who will present at the ICA conference:
PAPERS
Arpan, L., Wu, Y., Rhodes, N., & Nilsson, A. Enhancing Personal Norm Accessibility via Simple Video Game Play and Related Influence on Pro-Environmental Behavior. Information Systems division
Clayton, R. B., Bailey, R. L., Secharan, R., Liu, J., & Ma, Y. Substance Cue Reactivity and Craving in Polysubstance Abuse Contexts. Communication Science and Biology Division
Clayton, R. B., Keene, J. R., Leshner, G., Lang, A., Ellis, A., Hendrickse, J., Secharan, R., & Wilde, M. Exposure to Secondhand Smoke Anti-Tobacco Messages and Cognitive and Emotional Responses: Role of Smoking Status. Information Systems Division
Clayton, R. B., Raney, A. A., Dale, K., Oliver, M. B., Janicke, S., Hendrickse, J., Seibert, J., Secharan, R., & Wilde, M. Feeling Transcendent?: Measuring Psychophysiological Responses to Self-Transcendent Media Content. Communication Science and Biology Division
Dale, K. R., Raney, A. A., Ji, Q., Janicke, S. H., Baldwin, J., Rowlett, J. T., & Wang, C. Self-transcendent emotions and social media: A quantitative content analysis of inspirational Facebook posts. Mass Communication Division
Hou, J., Wu, Y., & Harrell, E. Reading on Paper and Screen among Senior Adults: Cognitive Map and Technophobia. Communication and Technology Division
Janicke, S., Dale, K.R., Hendry, A. Gratitude In The Context of Media And Its Effects On Well-Being. Mass Communication Division
Ji, Q., & Raney, A. A. Development and Initial Validation of the Self-transcendent Emotion Dictionary. Mass Communication Division
Ray, E., & Merle, P. Can Reason Save Your Reputation in a Crisis?: How a Rational Crisis Response is Perceived by Highly Involved Citizens in a Health Crisis.
Sanders, M., Raney, A. A., Dale, K. R., & Janicke, S. H. Further Exploration of Transcendent media: An Examination of the Nature of Self-transcendent Emotions. Mass Communication Division
Sanders-Jackson, A., Clayton, R. B., & Tan, A. Testing the Effect of Vapor in E-Cigarette PSAs on Current Smokers and E-Cigarette Users' Psychophysiological Responses and Smoking Behavior. Information Systems Division
Wendorf Muhamad, J., Yang, F., & Villar, M.E. Health Messages from the Pulpit: Examining Black Ministers' Influence on Congregants. Health Communication
Wiggins, B. E., Rowlett, J. T., & Tristano, M. Together on the construction of LGBTQ identity online using memes. LGBTQ Studies Division.
 Zhao, D. Mood Repair Using Uplifting vs. Funny Media Content and the Tendency to Forgive and Help.
PANELS
Opel, A. Panelist, Advancing Voicing: Agency, Collectivities, and Potentialities of Engaging Complex Problems Amidst Deep Mediatization, Philosophy, Theory and Critique Division
Raney A. A., & Possler, D. Awe. Accepted for inclusion on a panel on complex emotions in media psychology by the Mass Communication Division.
Wendorf Muhamad, J. Panelist, Advancing Voicing: Agency, Collectivities, and Potentialities of Engaging Complex Problems Amidst Deep Mediatization, Philosophy, Theory and Critique Division