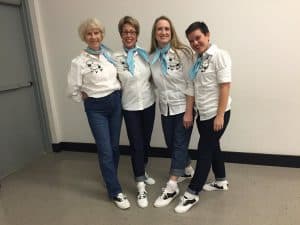 Elizabeth Uchimura is a first year graduate student pursuing a Master of Science in Information at Florida State. As a student of Music in her undergraduate years, she began working as a cataloger at FSU's Music Library. Her love for this work lead her to combining her passions and pursuing a career in music librarianship.
Uchimura is also responsible for starting BLT, or Barbershop Ladies of Tallahassee, whose mission is to spread the joy of music throughout the community and be a place for women to share their love for singing and music-making in the barbershop tradition.
If you'd like to learn more about this talented young visionary, read her responses to our interview questions:
Who do you admire and why?
I sing in a barbershop quartet with 3 retired women, 2 of whom are well into their 70's. They are adventurous, courageous, silly, loving women and they remind me all the time that age is just a number (on either end of the spectrum) and nothing can stop you from doing what you love.
What is the best piece of advice you've ever received?
"You can't guarantee that you won't get hurt, but you can guarantee that you're gonna be ok."
What is the best account to follow on social media?
New York Public Library @nypl
What Jeopardy category could you clear, no problem?
Early 2000's Christian hits
What does your average day look like?
I'm a cataloger at the Music Library at FSU and focus mainly on media items like CDs and DVDs. Right now, we have a backlog of about 3,000 CDs that I whittle away at, but we're constantly getting small donations and buying new recordings and processing local recordings. So, basically a typical day is juggling whichever one of those categories is top priority in addition to helping patrons at the circulation desk as needed.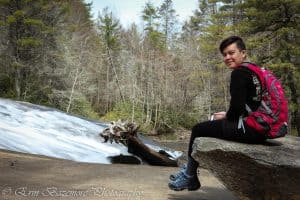 What is your favorite office snack?
Publix chocolate chip cookies
What is your dream career?
An archivist for the Barbershop Harmony Society.
What motivates you?
A sense of purpose and intentionality, along with other passionate people. If I have a clear idea of why I'm doing something or what I'm working toward, and I'm working with other people who are just as excited and on-board, then I feel the most ready to take on anything.
Are you involved with any student organizations?
In my undergrad I was in Sigma Alpha Iota Music Fraternity. It's a fraternity devoted to sisterhood, community, and music for all. Now, I'm involved with some fellow sisters trying to start an Alumnae chapter in Tallahassee!
How do you handle school-life balance?
I think hitting a good school-life balance is all about recognizing that you won't be able to do it all, and that's ok. While school may be the biggest portion of your life at the moment, there will be times when other people or events in your life must take priority. Allowing yourself the freedom to choose what's going to be best for you on any given day or at any given time is huge.
Share a notable experience you've had at FSU.
When I was in high school, the director of the St. Olaf College choir, Dr. Anton Armstrong, was a conductor for one of the All-State Choirs in Florida. These are choirs that grade school kids from all over Florida audition for and get the opportunity to sing under these amazing conductors from all over the country, sometimes the world. That year, I was in a different choir than the one he was conducting, so I just barely missed my chance to sing under such an amazing leader in the field. Well, Dr. Armstrong also happens to be very good friends with Dr. Andre Thomas, the head of the FSU Choral Department and director of the Tallahassee Community Chorus. So, Dr. Armstrong came to be a guest conductor for TCC this past semester and fulfilled one of my long-time dreams of singing under his direction. We sang Five Mystical Songs by Vaughan Williams and Psalm 42 by Mendelssohn. The entire time he was so positive and supportive, while really pushing us to give the best possible performance we could. I will always be grateful to FSU for experiences like that.
Who do you look for inspiration?
In general, I'm very inspired by passionate people. They are the ones who keep getting back up after facing any obstacles in their way and never stop fighting for what they believe in or pursuing their goals/dreams.
What advice would you give yourself when applying to college?
Acceptances or rejections do not make or break you; the work you've done and continue to do is what counts. There are a million reasons why or why not a college may accept or deny you and the only thing you should worry about is making sure you try your best and keep working hard toward your goals. The rest will take care of itself.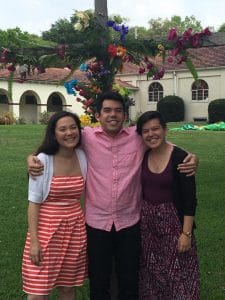 Contact Elizabeth!