The College of Communication and Information is excited to announce that the online Master of Science in Information Technology (MSIT) program has been recognized as a top ten program in the US, according to the US News and World Report 2022 rankings. 
The MSIT program gives students the tools they need to be successful in the field of information technology. The program allows students to gain experience with areas such as information architecture, information quality assurance, usability, IT governance, information systems management, IT project management, user experience design, IT documentation/technical writing and communication, distributed information systems, data management, and mobile information systems.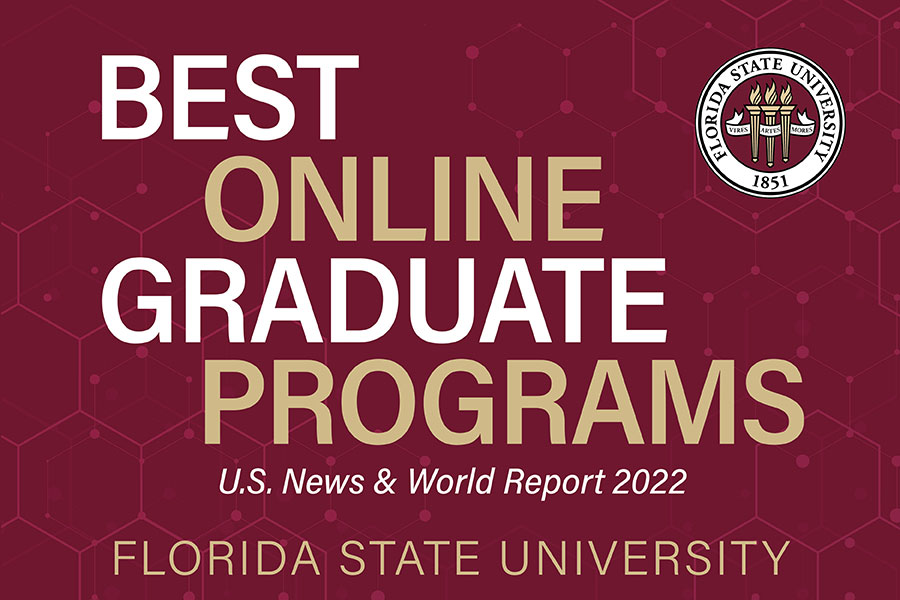 "When our online graduate program first began, there were not many like it," said Dr. Kathleen Burnett, Director of the School of
Information. "Today, there are many more options out there, so it is a tribute to our faculty and staff that ours continues to rank in the Top 10 nationally, and the Top 5 among public institutions."
Interim Dean Dr. Stephen McDowell praised the program for changing to meet the needs of today's students. "The information technology master's program addresses growing needs for our community and prepares students to be leaders of their teams and organizations," he said. "We are very glad for this national recognition."
CCI spoke with recent graduate Srivalli Dorasetty to gain some firsthand insight into the program:
Srivalli Dorasetty – Class of 2021 
How did the MSIT program prepare you for your current career? 
The MSIT program gave me an opportunity to explore various IT industry booming career paths, like Web Development, Project Management, UI Experience, and Data Analytics. It gave a gist of different IT branches.  
What advice do you have for current MSIT graduate students? 
MSIT students, if you are looking for a program that is a mixture of all IT cultures, rather than focusing on one particular stream, then don't worry, you are in the right hands. Take as much knowledge and advice from the faculty here, who are experts in this field. They never hesitate to give a helping hand. Focus on the suggestions given by the faculty regarding career selection or latest technologies or research areas.
Do you have any notable memories from the program? 
The biggest memory I have from this program is my first research paper. I worked as a Research Assistant with one of my professors when I got an opportunity to start working on a research paper, and now it has been published by the Florida Library Association. Thanks to my professors who were always there in every step I took in this process! 
What are you doing in your career now? 
I currently work as an Application Developer at The Graduate School of Florida State University. I am happy to serve FSU, the University which brought the best out of me and which helped me gain a lot of knowledge and experience.
To learn more about FSU's placement in the online graduate program rankings, click here.