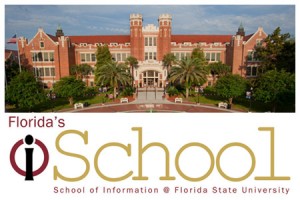 The College of Communication and Information's online graduate program in information technology also made great gains, jumping 10 spots to No. 11 in the category of computer information technology. The Master of Science degree is offered by the School of Information (iSchool).
"We're proud to see our online master's program continue to be recognized," said Larry Dennis, dean of the College of Communication and Information. "We've worked hard to build a program for professionals, entrepreneurs and veterans across the nation."
"The FSU School of Information Masters in Information Technology is the "T" in STEM. The rise in rankings reflects a tradition of national leadership in educating the next generation of information technology leaders, managers and innovators," said Lorri Mon, director of the iSchool.
The iSchool offers courses ranging from technology areas in databases, networks, web development and health IT to data analytics and information security, all online so that students can work full time jobs while taking classes from anywhere their careers take them in the nation or around the world.
In addition to a rich online curriculum, the iSchool operates technology research labs including a Social Media Lab and iSensor Lab, and a Collaboratory Innovation Center initiative that involves students with new and emerging technologies such as 3D printing and 3D visualization with Oculus Rift.
Find more information about the Master's of Science in Information Technology (MSIT) .