The FSU Innovation Hub is creating a new designation for students. Starting Spring 2023, students can be recognized as "Seminole Innovators".
The Seminole Innovators program provides undergraduate students from all majors with a pathway to experiential learning related to innovation and technology. Students that successfully complete the program requirements are recognized as "Seminole Innovators" at the end of the academic year.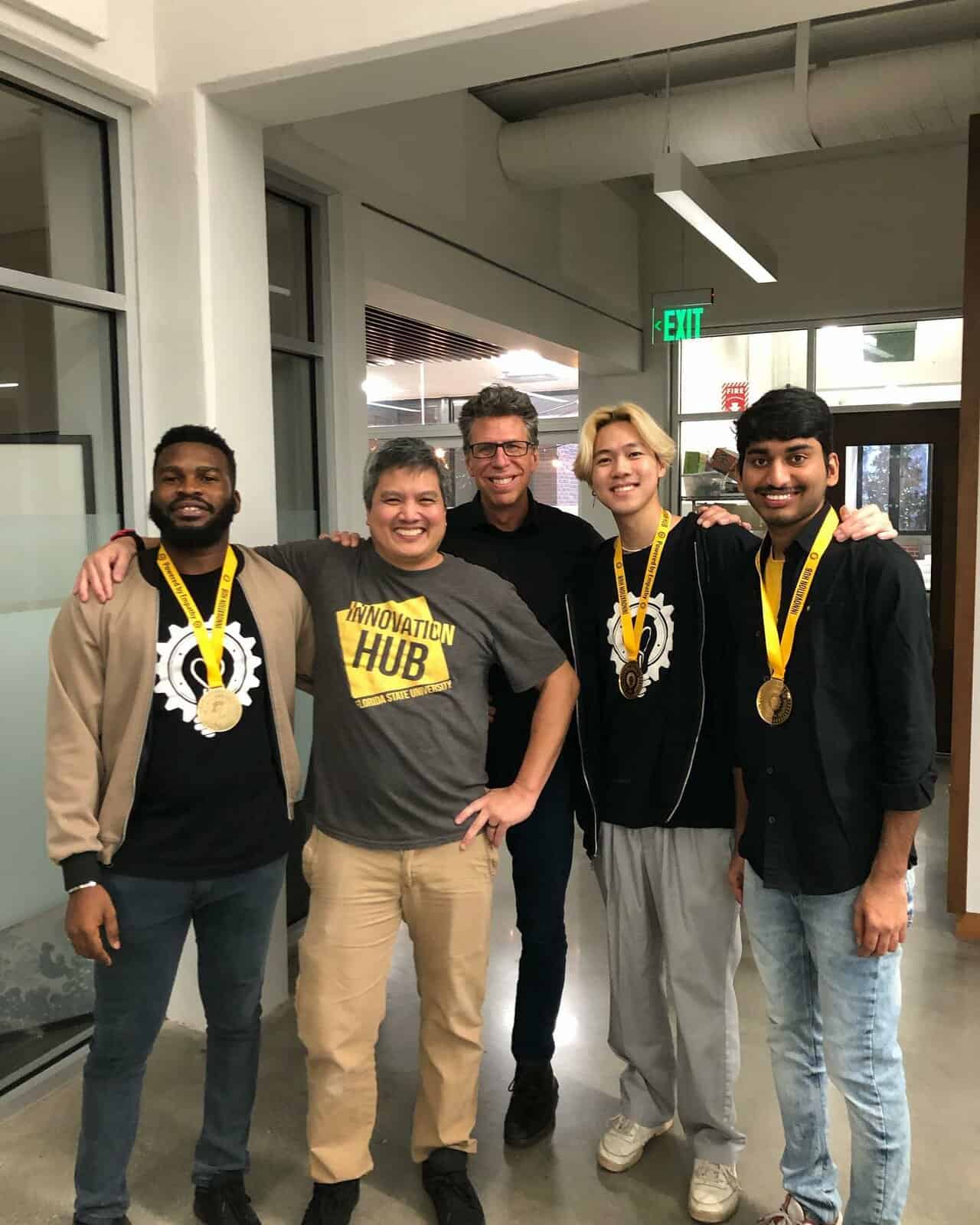 "There are thousands of students coming into the Hub every year to work on innovative projects, and we really wanted to do something to recognize their efforts," said iSchool Professor Dr. Paul Marty, who serves as chair of the Innovation Hub Steering Committee. "The more we discussed the idea, the more we felt it important to develop something that was flexible, especially considering the wide range of amazing students from majors all over campus that are engaging in innovative activities in the Hub."
Marty collaborated with Ken Baldauf, Founding Director of the Innovation Hub, to create the program. Foundational to their vision was the hiring of an Experiential Learning Coordinator, Wes Dorce, who could help students in the Hub develop their innovative ideas and present them at the biweekly Seminole Innovators Lunch Hours.
Since launching the Lunch Hours in the fall, there have been over 300 attendees and over 20 Featured Innovators.
"I hope that the program continues to gain traction and to spread the concept of empathy among students," said Dorce. "We hope that students tap into trying to understand problems to create impactful and feasible solutions on various scales."
The Seminole Innovators program will host the following events in Spring 2023, including the first official presentation of the Seminole Innovator Medallion on April 28.
Lunch Hours (Featured Innovators and Ideathon Competitions)
Jan. 13, 27
Feb. 10, 24
Mar. 10, 24
Apr. 7, 21
Showcase and Seminole Innovator Designation
Apr. 28
For more information on the Seminole Innovators program, click here.