Written by Hannah Kakish
School of Communication student and Seminole Innovator, Cyrus Sabet, is an example of upholding academic excellence while pursuing interdisciplinary exploration. The Seminole Innovators program provides undergraduate students with the opportunity to expand their knowledge of innovation in their areas of interest.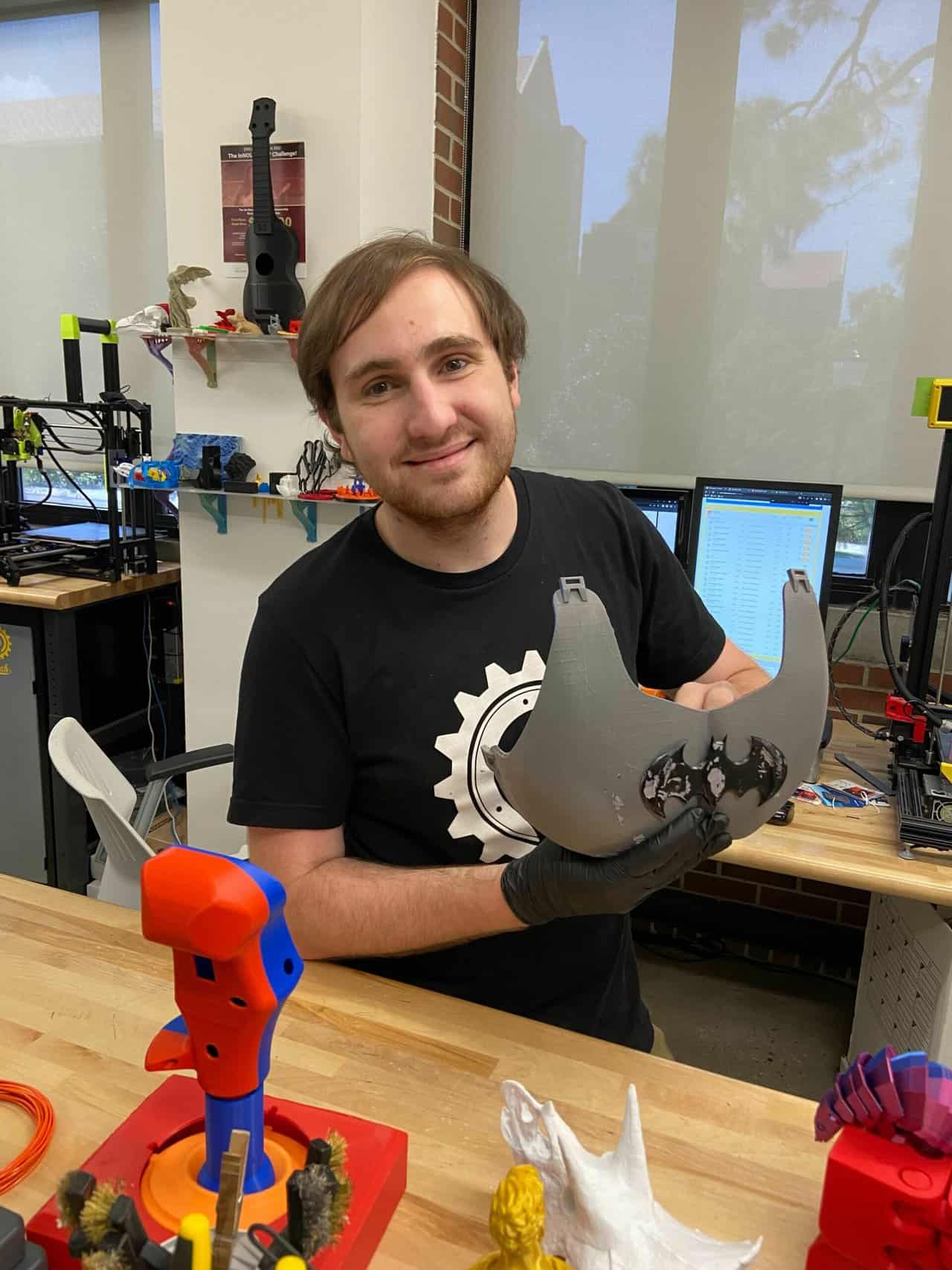 "After spending quite some time working on personal 3D printing projects at The Innovation Hub, I heard about the Seminole Innovators program and knew I had to go for it," said Sabet. "It's gratifying to combine your interests in an expressive way. And to be a part of something unexpected. Like how communications and digital media can go hand in hand, for instance."
Sabet is a Media Communication Studies major with a background in digital media and broadcast. Upon joining the Seminole Innovators program, he has successfully combined his diversified interests in communication and innovation—both through emerging technology and innovative frameworks. Sabet is currently spearheading an "Innovation Talk Show" that requires his expertise in digital media and emerging technology.
"Having visuals and digital media is a good way for many people who need different mediums to learn topics they might not typically explore on their own," said Sabet. "You can really use innovation and emerging technology for anything that applies to your interests. You just have to get creative."
Sabet has not only deepened his knowledge of media communication studies through the program but has also spearheaded student-led initiatives to educate others who wish to explore innovative topics. This scholarly recognition speaks to the limitless opportunities possible within the School of Communication and the overall merit upheld by its exceptional students.