This year, 11 students from the College of Communication & Information were inducted into Florida State University's Torchbearer 100, which each year recognizes 100 of the most outstanding undergraduate leaders and achievers across campus who make FSU the institution it is today. Nominees were inducted on April 5 at the 2022 Leadership Awards Night. 
CCI students who received this award include Brandon Gabay, Cameron Bickley, Cammy Park, Emma Bonney, Julia Ann Cuthbertson, Leah Abounader, Lindsey Wood, Luke Weaver, Mary Hannah Williams, Melissa Garcia, and Rachel Hester. 
CCI spoke with a few of the nominated students to learn more about the award as well as the inductees' achievements across campus. When asked what pushed them to apply for the Torchbearer 100, many cited the opportunity it provides to connect with other student leaders. Lindsey Wood (Spanish and Communication Sciences & Disorders) explained, "The Torchbearer 100 program appealed to me because of its inherent mission to bring together and recognize diverse student leaders who have helped to make FSU's campus a better place. When applying for Torchbearer 100, my hope was that I could get connected with a community of 99 other individuals with similar values to celebrate our achievements!" 
One commonality apparent among the inductees was their passion for campus involvement. Several CCI Torchbearers are involved in campus organizations such as S.T.A.R.S. Alliance, Order of Omega, Association of IT Professionals, Phi Eta Sigma, UROP, Homecoming Court, and Garnet and Gold Scholar Society.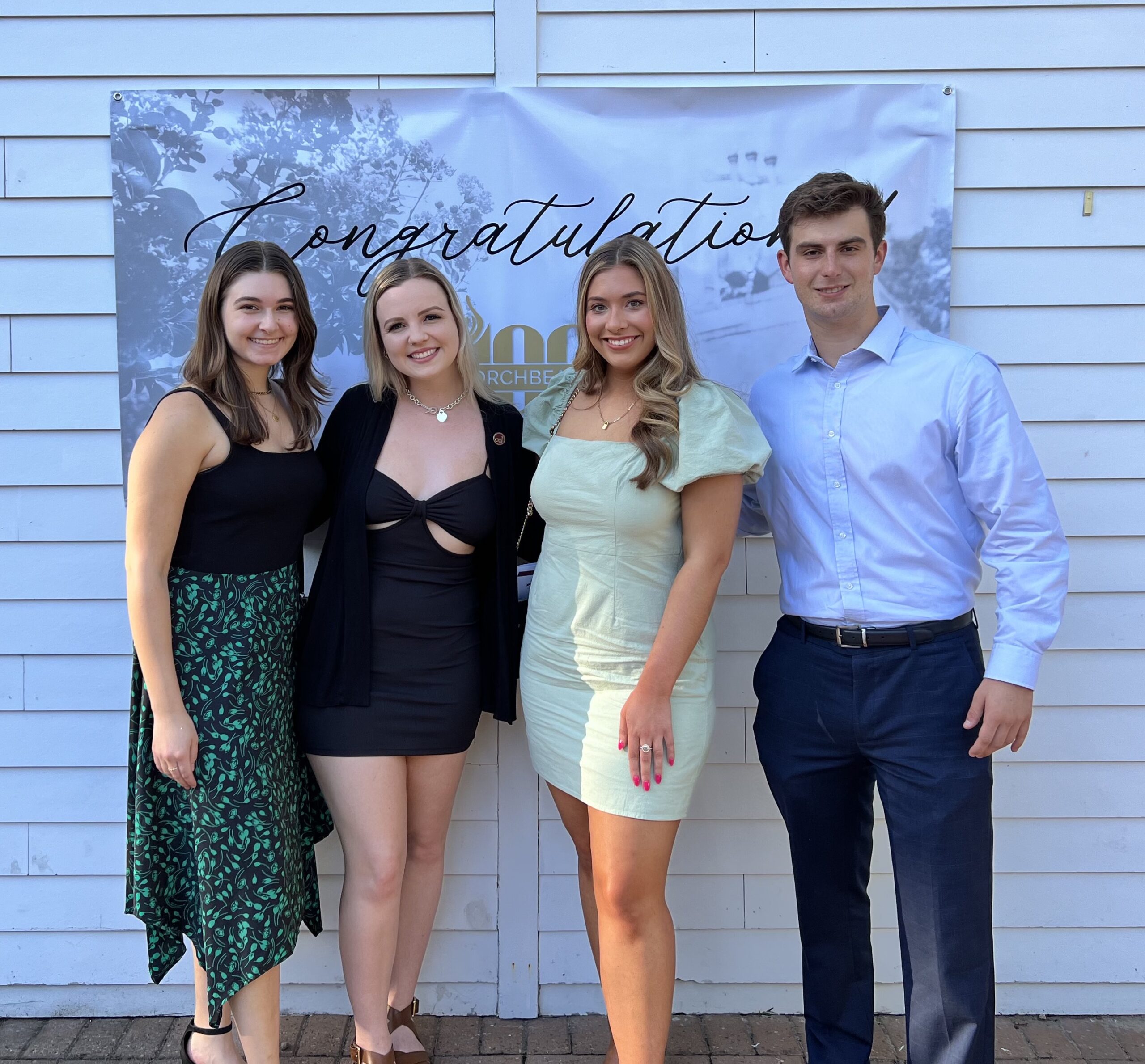 Luke Weaver (Information Communication and Technology) –a member of S.T.A.R.S. Alliance, the Association of IT Professionals, and the FSU Men's Lacrosse Team– explained what being inducted means to him, stating, "Being recognized as a Torchbearer 100 represents the culmination of my work at FSU. It's nice to finally see my efforts as a club president and student leader recognized as contributing to making FSU a better place for current and future students. This is also a great time to reflect upon all I've done both within FSU and CCI and to thank the professors who have opened doors for me."   
Torchbearer inductee Emma Bonney (Editing, Writing, & Media and Media/Communication Studies) shared, "FSU has given me countless opportunities for personal growth, and for that I am forever grateful! My leadership experiences here have shaped who I am today and taught me countless lessons. Because of my involvements, I have become more confident, capable, and professional. I truly feel that FSU and CCI have prepared me to enter the workforce as a young professional, and I am very proud to represent CCI as one of this year's Torchbearers."  
To learn more about the Torchbearer 100, visit https://studentaffairs.fsu.edu/torchbearer-100/