FSU College of Communication and Information (CCI) alumni Diego Corzo ('12, B.S. Information Technology, '12, B.S. Management Information Systems) and Qaree Dreher ('16, B.A. Public Relations, '18, M.A. Integrated Marketing Communication) are recipients of FSU Alumni Association's Notable Noles awards. The Notable Noles program honors alumni under the age of 35 who have made exceptional contributions to their profession, community, and/or university, and recipients are recognized at the Young Alumni Awards ceremony, taking place virtually on October 9.
Corzo and Dreher have made significant contributions to their communities and professions that earned them this recognition. Read on to learn more about the 2020 Notable Noles from CCI.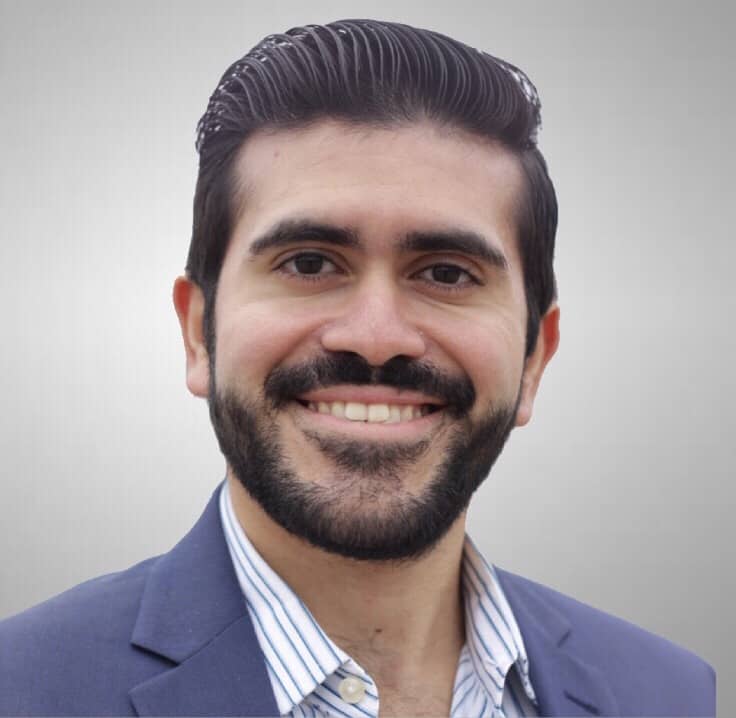 Diego Corzo
Diego Corzo has a passion for inspiring and helping others reach real estate, personal development, and finance goals. In 2019, he delivered a TEDxTalk at FSU titled "Can the American Dream be Achieved if You're not a Citizen?" where he shares his Dreamer Story as a DACA recipient in the United States.
"I went from not being able to legally work or drive until the age of 22 to being a Forbes-featured entrepreneur and real estate investor in my 20's," Corzo said. "I've shared my story in various stages to inspire others to achieve their own version of the American Dream."
As an FSU student, Corzo's volunteering and internship experiences were influential to his career. "Working with Project SPARTA and The Children's Campaign taught me real life skills in working with others and improving time management since I was double-majoring and taking 18 credit hours a semester," he said. He earned two bachelor's degrees: one in Information Technology and the other in Management Information Systems. Additionally, participating in student organizations like the Association of IT Professionals, the Management Information Systems Association, and Azucar Dance Company helped him build relationships and step out of his comfort zone.
Based in Austin, Texas, Corzo is a realtor with Keller Williams, an investor, and speaker. When asked about the honor of receiving a 2020 Notable Nole award, he said, "Being a Notable Nole for me means to represent FSU's values of Vires, Artes, and Mores in a high level in life as well as in my career."
Qaree Dreher
Qaree Dreher's work to to expand diversity and inclusion efforts during his career with Facebook has gained notoriety company-wide. Dreher is a global marketing solutions account manager at Facebook's Chicago, Illinois.
"I curated a series of portraits for our identity based employee resource groups (e.g. Black@, Latin@, Pride@) that portrayed the varied lived experiences of Facebookers," Dreher said. "The photos resulted in earned media on how Facebook Austin's office celebrates diversity and inclusion, and was featured in official Facebook media. This was poised to be scaled globally pre COVID-19. During the early stages of COVID-19, I worked on scaling our economic relief portal for COVID-19 impacted businesses across international markets."
As an FSU student, Dreher gained project management and community building skills that have transferred to his role at Facebook. He developed them through his involvement with student organizations including Service Scholars as well as Garnet and Gold Key. As an alumnus, Dreher serves on the CCI Speakers Bureau and he mentors students through their job search. Mentorship programs through FSU Alumni Association have provided Dreher with connections like the one he has with JD Doughney (02, B.S. Communication, '03, M.S. Integrated Marketing Communication). "JD remains one of my biggest advocates and sources of support," Dreher said.
"Being a Notable Nole showcases the breadth of talent and love of FSU that's present across all walks of life," said Dreher. "It's an incredible honor to be in a cohort with entrepreneurs, doctors, to decorated scientists that are all bonded by their dedication to FSU. On a personal level, I am thankful for the chance to encourage FSU students and alumni alike to enter into careers that they might not have thought possible."
____________
Learn more about FSU Alumni Association's Young Alumni Awards here.