written by Lauren Martin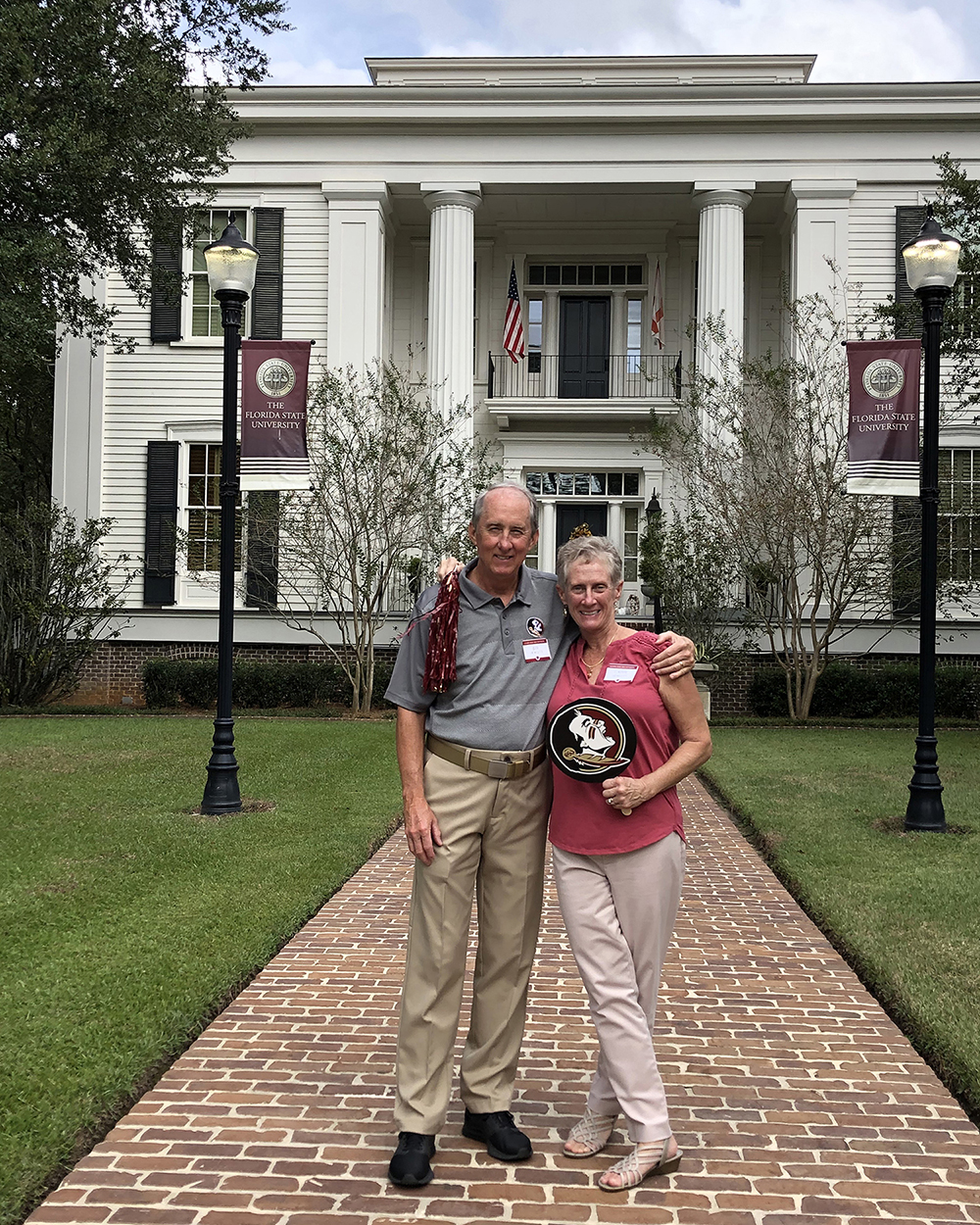 Jeffrey and Cathy Hewlett recently established the Jeffrey and Cathy Hewlett Endowed Fund for Student Excellence at the College of Communication and Information. The fund of $550,000 will provide support to both undergraduate and graduate students at the College of Communication and Information. This support will be used to fund scholarships, leadership opportunities, student productions, research, costs to attend conferences and other related activities that will prepare students for success. Priority will be given to those studying in the School of Communication with a GPA of 3.0 or higher.
The Hewletts also created a $300,000 professorship in media production. When explaining their decision to create both a professorship and a scholarship, Jeff said "Simply, you can't have one without the other. The teaching process is a partnership between both the teacher and the student. We wanted to make sure resources were provided for both."
As an alumnus of CCI's School of Communication, Jeff became fascinated with what it takes to put a program on air while working with WFSU-TV. Today, CCI offers students the chance to work with Seminole Productions. "Seminole Productions is offering much more in education than was available to me… What started as a simple line item in our estate plan turned into conversations with CCI's Director of Development, Mafé Brooks, and Ashley Lainhart of the FSU Foundation to fund media production," Jeff explains. "After speaking with Dean Larry Dennis and taking a tour of Seminole Productions, I knew we had made the right decision. We want them to succeed and hope our contributions will help."
CCI would like to thank Jeffrey and Cathy Hewlett for such a generous gift. This fund will serve as a lasting tribute to the vision and commitment of Jeffrey and Cathy Hewlett to the continued success of the College of Communication and Information at Florida State University.