This past semester, SCSD doctoral students helped to plan and present current research at the inaugural FCRR Education Sciences Colloquium on Neurodiversity in Dyslexia. 
The event was sponsored by the Florida Center for Reading Research (FCRR), a multidisciplinary research center here at FSU.   
Several SCSD doctoral students collaborated in the planning stages of the colloquium. They were responsible for planning and submitting a proposal, developing the event's agenda, organizing a student poster session, coordinating the speakers' travel arrangements, booking the venue and catering services, and eventually moderating the colloquium. The planning team consisted of five doctoral students of different departments: Miguel Garcia-Salas (Communication Science and Disorders), Christopher DeCamp (Clinical Psychology), Rachelle Johnson (Developmental Psychology), Nancy Marencin (Reading Education and Language Arts), and Cynthia Norris (Developmental Psychology). Garcia-Salas offered some insight regarding the planning stages of the event. He told CCI, "The planning process was challenging but rewarding. Each part of the process included its own set of challenges, but despite having no previous experience organizing such an event, our team worked together and did a great job."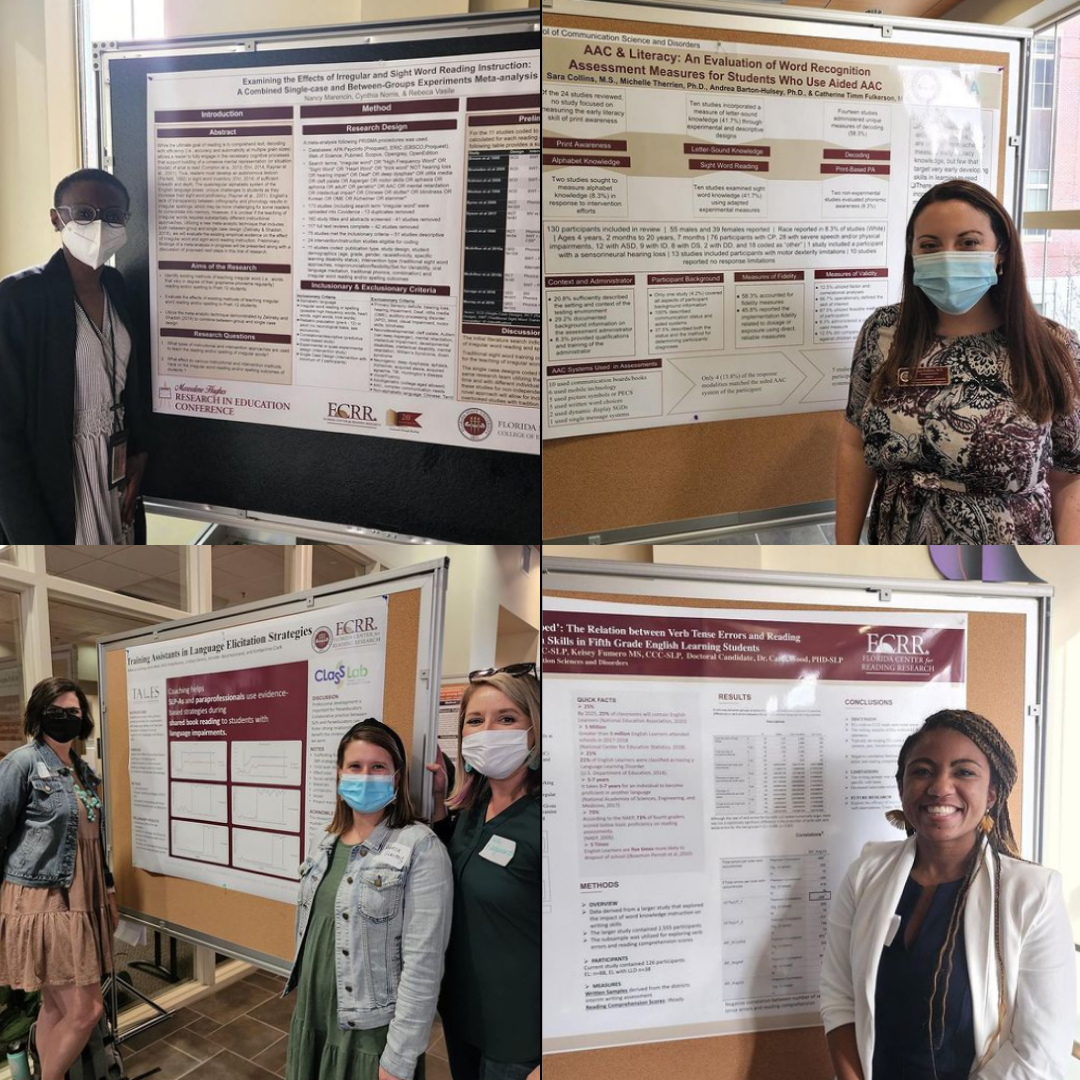 Together, the team decided that the topic of their proposal would be Neurodiversity in Dyslexia. Researchers would be invited to speak on genetic and environmental factors of dyslexia, neurobiological correlates of dyslexia, dyslexia's comorbidity with other disorders, and the intersection of neuroscience and educational science. Seven SCSD students presented their work at the conference, including Miguel Garcia-Salas, Kiana Hines, Anne Reed, Rebecca Summy, Denisha Campbell, Diana Abarca, and Sara Collins. Events like these are much needed for researchers to collaborate and gain a deeper understanding of the condition. Dyslexia is a highly comorbid condition, and external factors play a large role in its presentation. 
"Often, we can view dyslexia from one narrow perspective when, in reality, many different aspects of the disorder must be considered in research and practice," said Garcia-Salas. "This event brought in experts in several important facets of dyslexia and emphasized the integration of their research to promote the best outcomes for individuals with dyslexia." He also told CCI that his main takeaway from the event was the importance of succinctly and comprehensively sharing research findings with others. "Dr. Wilcutt, Dr. Hoeft, and Dr. Hogan, despite doing research in very complex and different aspects of dyslexia, were able to present their work in a way that was practical and comprehensible within both the framework of our event and dyslexia research at large. There is tremendous value in being able to effectively circulate research to various audiences and circumstances." 
To see pictures from the event, visit FCRR's Instagram at https://www.instagram.com/thefcrr/?hl=en