Caregiving, while rewarding can be stressful on the caregiver. Professors in the School of Communication Science and Disorders and the College of Nursing are teaming up to understand the stressors of caregiving with their newest project.
The project, titled "Exploring the Impact of Caregiving on Friendships of Caregivers of Stroke Survivors with Aphasia," will study which factors allow caregivers to maintain friendships and create new ones and which factors contribute to social isolation for other caregivers.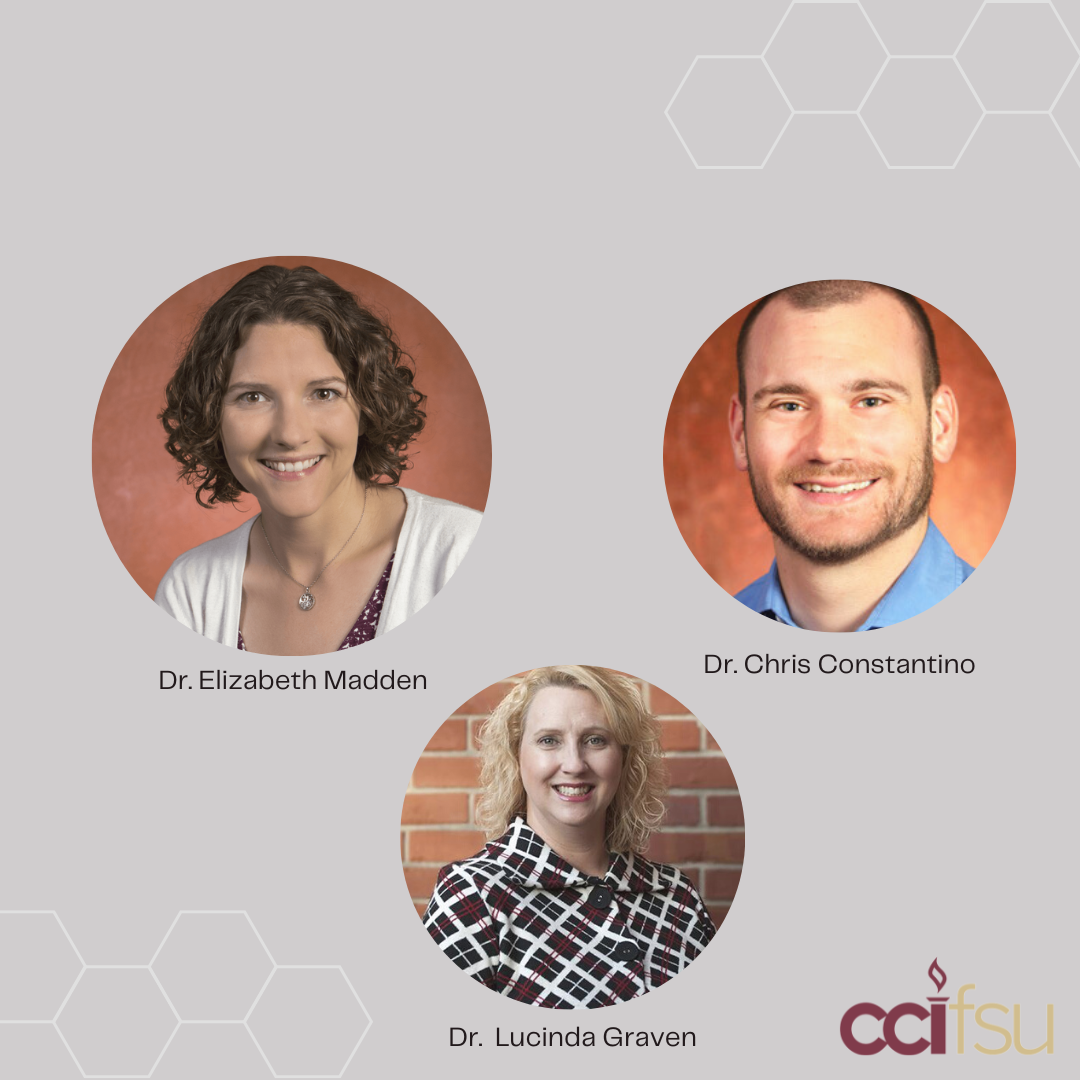 A common theme among caregivers is that they report a lack of time to spend with their friends, ultimately resulting in the loss of social support. On the other hand, some caregivers have avoided this stressor by making new friendships with other caregivers. This way, both friends can relate to the challenges and benefits of caregiving and be there for each other through the process.
To help expand on their project, the Council on Research & Creativity (CRC) has awarded the team with internal funding The multidisciplinary research team is comprised of two CCI team members, Dr. Elizabeth Madden and Dr. Christopher Constantino, assistant professors in the School of Communication Science and Disorders, and Dr. Lucinda Graven, associate professor in the College of Nursing. Dr. Madden, the principal investigator on the project explains how the FSU CRC grant will aid in furthering their research.
'We intend for this internal funding from FSU CRC to provide pilot data than can support subsequent external grants that examine friendships in different groups, such as adults who are not caregivers, caregivers of stroke survivors with and without aphasia, caregivers of individuals with dementia, and caregivers of individuals with chronic heart failure," Madden said.
Given the team's varying backgrounds and expertise, each member has a specific role. Madden has an extensive work history in aphasia rehabilitation and as the principal investigator, she will lead the research efforts. Constantino's expertise in data collection, specifically the experience sampling method has made him a leader in the data analysis for the project. Colleague from the College of Nursing, Dr. Graven has expertise in caregiving research as well, specifically with caregivers of individuals with heart failure. Graven will lead the creation of the Qualtrics survey and assist with data interpretation.
Madden and the Co-Investigators of the team hope with their work will highlight the need for more resources "for managing the impact of aphasia on care partners' social lives." The team believes that by providing more resources, the friendships and overall wellbeing of caregivers and hopefully their loved one will improve.