CCI Faculty member Dr. Chris Constantino recently spoke at the TEDxFSU event held on April 6th, 2022.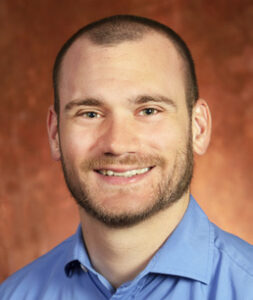 Dr. Constantino is an expert in the field of communication science and disorders. He is one of two faculty members chosen. The majority of his expertise revolves around stuttering; more specifically, how stuttering feels to the speaker. Through his work, he hopes to help develop therapies that make the experience of stuttering more joyful. As a person who stutters, he was able to speak from his own experiences, as well as his research. He spoke about the social effects of stuttering, and how it impacts their life in so many ways. "Stuttering feels like you're stuck." He shared. "Like your lips, your jaw, your tongue, your vocal folds, are being controlled by somebody else. Like you've lost control temporarily." 
Dr. Constantino also spoke about voluntary vulnerability. Over time, he began to see his stutter as a form of voluntary vulnerability, a tool that could help him get closer to other people. Through this mindset, he shared that he has had, "countless meaningful interactions that I would not have otherwise had." By accepting his stutter as a strength, not a weakness, he was able to share this experience with many people in order to raise awareness for the condition. He closed out his talk by encouraging people to let their guards down, and share their experiences with others as a way to form deeper connections. 
Dr. Constantino spoke to CCI about the opportunity to share his experience through TEDxFSU. He said, "It was exciting. Usually I am speaking to a very narrow audience, either people who stutter or speech-language pathologists. I'm often preaching to the choir. But this event gave me the opportunity to reach a wider audience of people who may have had no prior interest in stuttering. This is an audience I don't usually get to speak to. It was a lot of fun." When asked what he wants people to take away from his talk, he shared, "Stuttering is not just ok but can be good! Our imperfections can be opportunities for vulnerability. The more vulnerable we can be, the more opportunities we will have for intimacy." To watch a live recording of the event, visit https://www.youtube.com/watch?v=YIKVaHVwn5Y