The School of Communication Science and Disorders opened a brand-new Preschool Language Program in the Communication Corner at the Florida State University Speech & Hearing Clinic on June 1, 2023.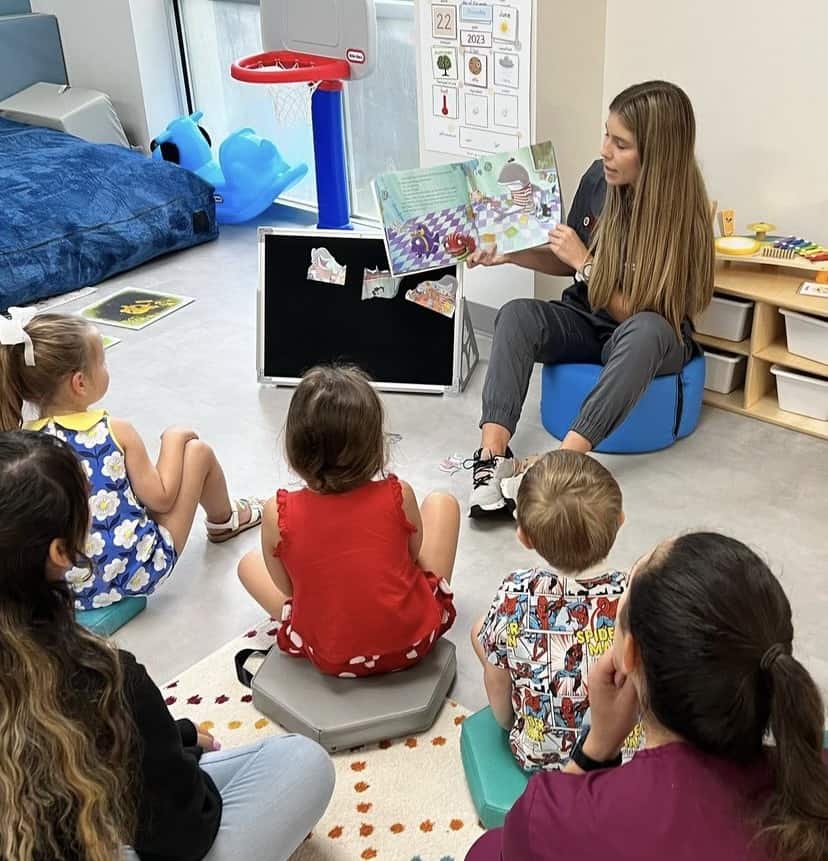 Under the supervision of Brooke Ott and Jennifer Westmoreland, this program allows graduate students to gain hands-on experience implementing language skills in a group setting.
"This program provides a valuable learning opportunity that enhances their skills for future clinical work, including individualized and group intervention planning, collaborative therapy, language stimulation techniques, progress monitoring, and cultural competence," Ott said. "Most importantly, this program meets a need within the local community for families with children who have language difficulties to get support from speech-language pathologists."
Graduate student Alexandra Contursi spoke about the opportunities in the new program. "Working with children in a group setting is very common when working as a school speech-language pathologist, which is what I would like to do when I graduate," she said. "This opportunity is also teaching me how to use snacks, music, arts and crafts, and books to target language and social skills!"
Currently, the graduate students are planning and implementing group therapy for two half days per week this summer, with plans to expand and add more clients to the program in the fall.
"Our hope is to continue PLP each semester," Ott said. "We plan to add more early childhood communication programs for various ages that will also be held in the Communication Corner."