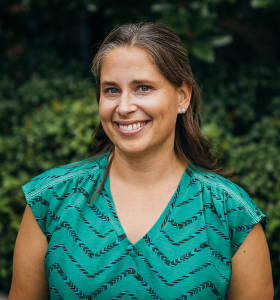 This article was written by CCI Media Intern Leah Abounader.
FSU School of Communication Science and Disorders (SCSD) Assistant Professor Dr. Michelle Therrien leads a team of researchers in the School who are investigating parent and speech-language pathologist (SLP) experiences during the COVID-19 pandemic. The project is part of the FSU's Council on Research and Creativity's COVID-19 Collaborative Collision Seed Grant.
With SCSD Assistant Professors Drs. Andrea Barton Hulsey and Mollie Romano and Vanderbilt University Assistant Professor Dr. Elizabeth Biggs, the team interviewed 25 SLPs and 25 parents of children with developmental disabilities who use augmentative and alternative communication (AAC).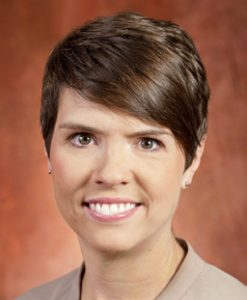 The study focuses on parents of children who use AAC – books, tablets, and other devices – to communicate in order to better understand how COVID-19 affected the children using these services.
"The impact on children really varied, both by individual child and specific skills," said Dr. Therrien. "Many children actually had gains in communication during COVID, at least in the home context, as parents and SLPs were able to see each other with the child and learn things from each other that would help the child communicate. The biggest unknown here is the children who stopped receiving services during COVID."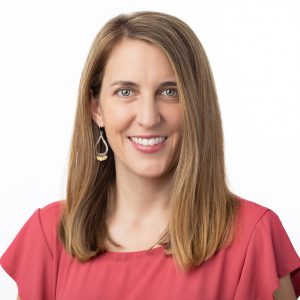 "For parents and SLPs, the most interesting finding was the impact of COVID communication services on their beliefs about their roles in helping children," said Dr. Therrien. "Each saw their role change and many wanted to continue to facilitate the partnership by attending Zoom therapy services at school or SLPs scheduling Zoom check-ins to see how the child is doing at home."
Components of the study still require further analysis. The team continues to investigate how SLPs and parents experienced working together as well as barriers and facilitators of effective family-centered practice during COVID-19.
The team hopes to use the information gathered in the study to create a model for best practices for parents and SLPs to work together to support children who use AAC that would be useful both during natural disasters and in many other contexts.
To read the WFSU article on Dr. Therrien's study, click here.