Florida State University's Spiritual Life Project and the Center for Advancement of Teaching recognized ten faculty members with Transformation Through Teaching awards on Thursday, November 29. Three of these faculty members are from the College of Communication and Information: Sindy Chapa, Russell Clayton, and Juliann Woods.
The Transformation Through Teaching program honors full-time faculty who have had an intellectual, inspirational, and integrative impact on the lives of students. FSU's Spiritual Life Project selected these faculty members from student nominations on the basis of the students' compelling story. The Project's mission is to encourage students' self-understanding, search for purpose, and diverse perspectives. Their goal is to promote students' personal and intellectual development to create global citizens with a drive to make a difference in the world.
The recipients were honored with a dinner at the President's house, where students and faculty gathered with President John Thrasher and other members of the University community to honor their achievements.
Read on to learn more about the 2018 Transformation Through Teaching award winners from FSU's College of Communication and Information.
Sindy Chapa, Associate Professor in the School of Communication, was nominated by Integrated Marketing Communication student Victoria Patton for her efforts to promote confidence and self-discovery in her students. Victoria said, "Dr. Chapa always encourages students to be proud of who they are and where they come from, and she is always helping students discover where they want to go. Dr. Chapa shows me every day that if you are true to yourself and work hard, you will succeed. She shines in everything she does because she's confident and proud of who she is. She's able to acknowledge her mistakes without apologizing, and I admire her and learn from her every day."
Dr. Chapa is the Associate Director for the School of Communication's Center for Hispanic Marketing Communication. Her research focuses on the effect of advertising strategies on Latino consumers. Upon receiving the award, Dr. Chapa said, "It was an honor to be nominated and selected. Listening, helping, and caring are important elements in our teaching career and it was just beautiful to being recognized for something I enjoy tremendously."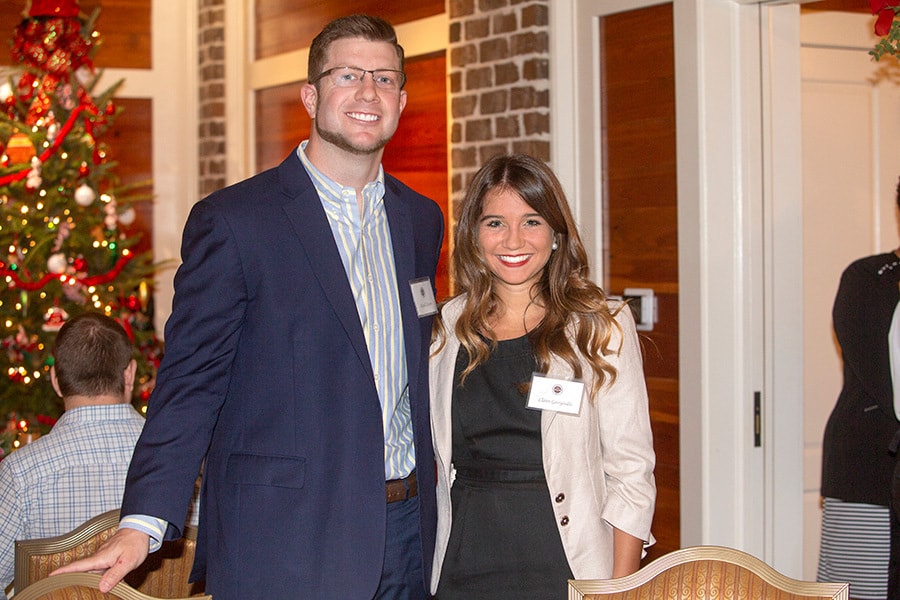 Russell Clayton, Assistant Professor in the School of Communication, was nominated by senior Media Communication studies student Claire Georgiadis for teaching students about the value of research and research skills. "Dr. Clayton is an exceptional faculty member at Florida State University because his passion for teaching manifests itself into many different areas," Claire said. "As an instructor, he aims to ensure that we are learning and understanding the material, while striving to assure that we remember the material for weeks to come. As a researcher, he encourages us to use creative and critical thinking skills to think curiously, and ask questions outside the realm of what is being displayed or explained. As a mentor, Dr. Clayton has inspired me to continue my passion for communications and place an emphasis on research. I am so grateful for Dr. Clayton in all the facets he has guided me in because I feel well prepared to pursue my passion for communications at a corporate level while striving to inspire others, the same way he has inspired me."
This is the third teaching award Dr. Clayton has received this year. In April, he was the recipient of an FSU Undergraduate Teaching award. Then in November, Dr. Clayton received the School of Communication Graduate Teaching award at the annual CCI Scholarship and Awards Ceremony. "One of my goals is to transform the classroom into a space where meaningful conversations and thought-provoking questions can be pursued, while also serving as a catalyst for both individual and academic growth," Dr. Clayton commented. "To feel that goal being met with my students is humbling and beyond rewarding."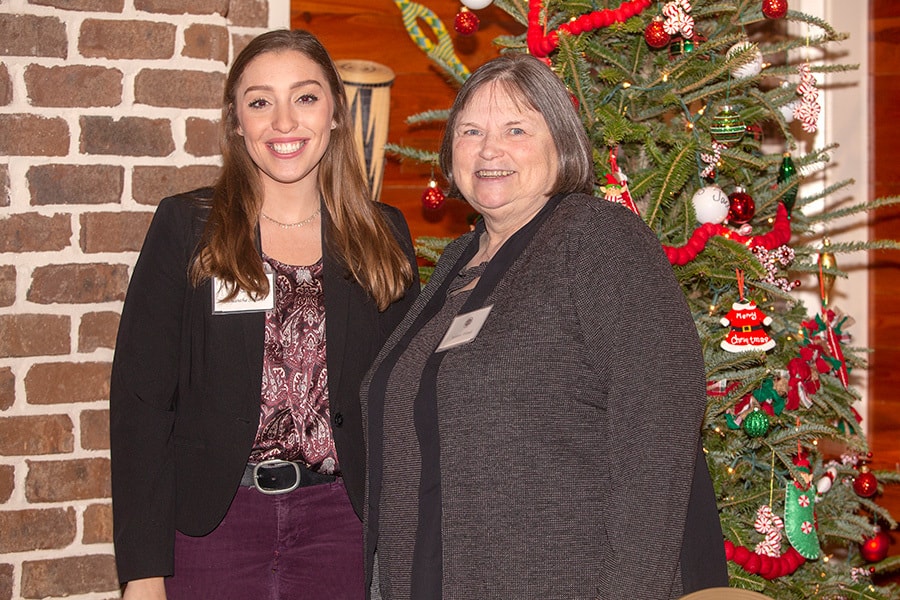 Juliann Woods, Associate Dean of Research and Professor of Communication Science and Disorders, was nominated by graduate Speech Language Pathology student Samantha Shearer for her attention to students and commitment to service. Samantha said, "Dr. Woods truly cares about all of her students and makes it her mission to see that they are getting help if they are struggling. She taught me how to systematically review research, and how to be a better citizen in the community. She is passionate about students setting goals for themselves and strives to help students accomplish them."
In her 19 years at FSU, Dr. Woods has served as the Director of Clinical and Distance Education and also a term as the Director of FSU's School of Communication Science and Disorders. She directs the Communication and Early Childhood Research and Practice Center and is an Associate Director at the Autism Institute. "Students fuel my energy and curiosity and in turn I strive to do the same for them," said Dr. Woods. "We join together in research to learn and then teach others what we learn. The more we learn and share, the more opportunities we find to build on each other's ideas, interests and insights. The process is about much more than the generation of knowledge, it is about growing together as individuals, members of our FSU family, and life long learners. I gain so much from my students and I appreciate this opportunity to celebrate teaching with other faculty and students."
---
Additionally, College of Communication and Information Academic Advisor, Lindsay Schiller, nominated Doron Bauer, Assistant Professor in the College of Fine Arts, for encouraging students to develop their skills and find something they are passionate about. Lindsay said, "Dr. Bauer pushed me to become a better writer; he constantly ensured that students felt verbally supported in their efforts and that their voices were valued when they ventured to participate in class. Dr. Bauer truly understands that cultivating strong student relationships can endear them to their field of study, their university or their future research."