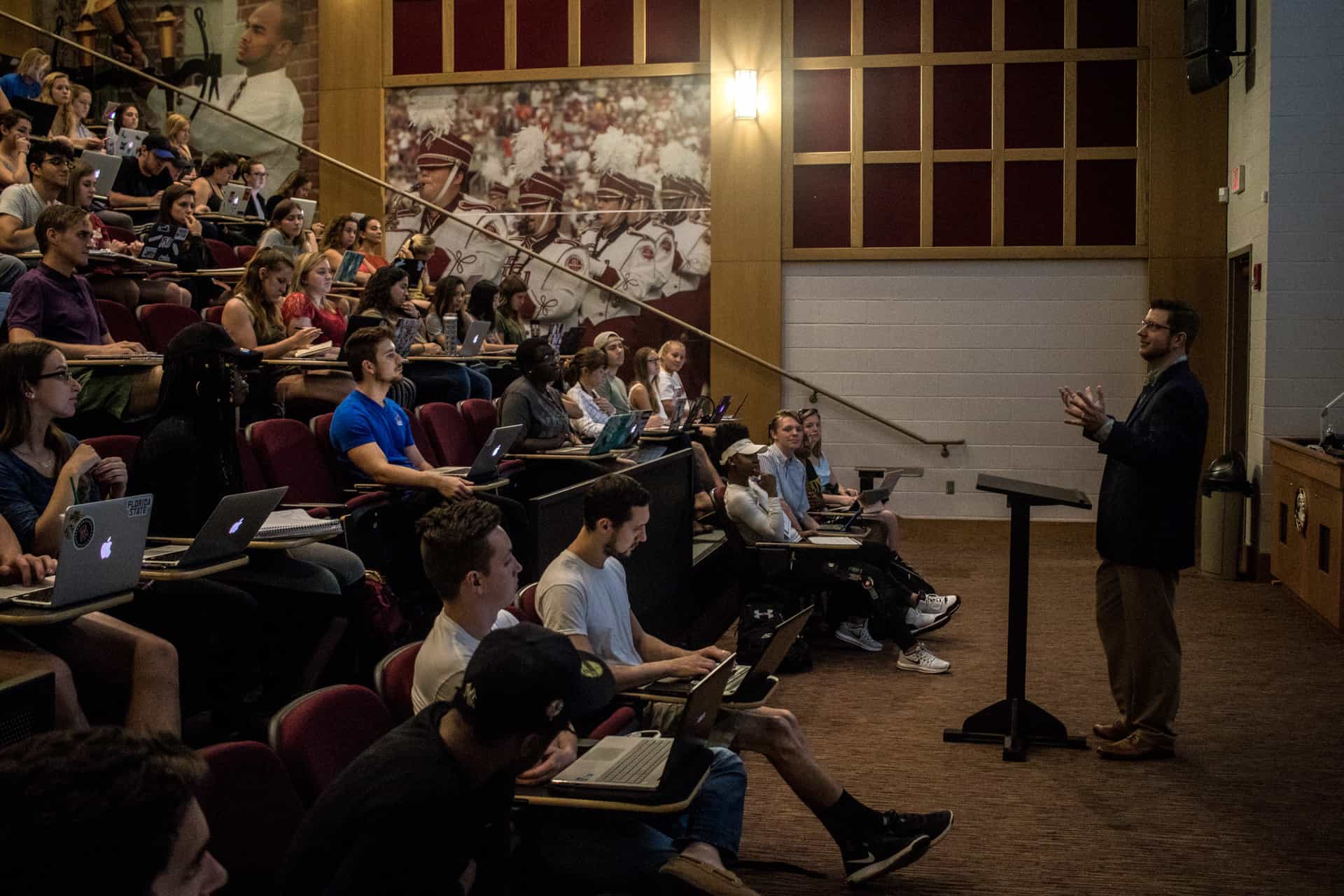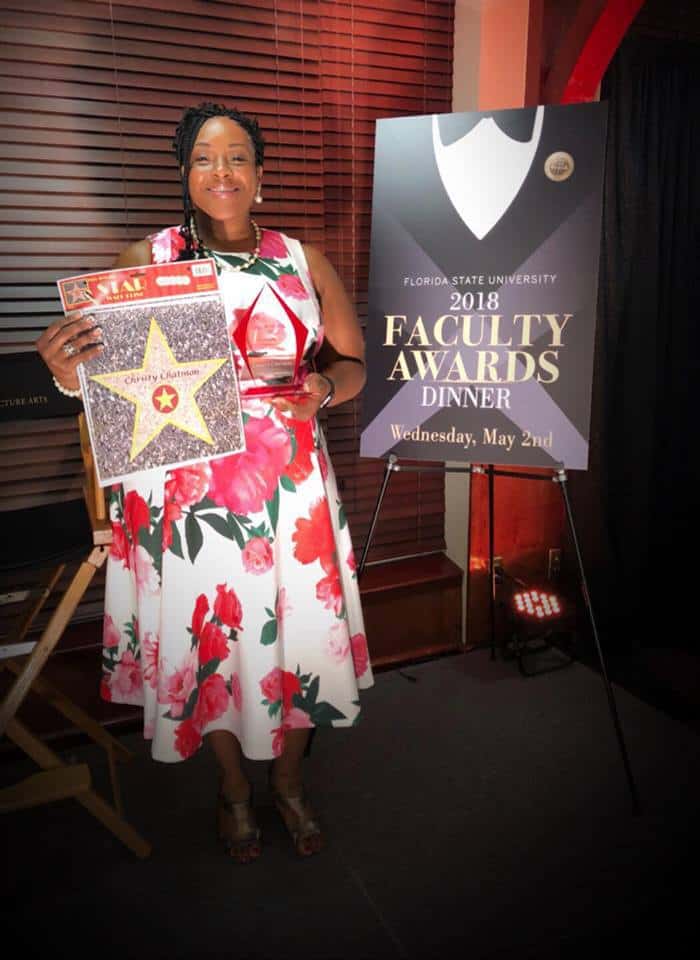 Faculty from each school in FSU's College of Communication and Information were recognized during the University's Faculty Awards dinner on May 2nd.
Christy Chatmon, a Ph.D. student and instructor in the School of Information, was a recipient of the Undergraduate Teaching Award. She teaches IT, Database Management Systems, Computer Security, and Programming (Java, C++, and Web Development). Before teaching at FSU, she taught and led many information technology initiatives in the Department of Computer and Information Sciences at Florida A&M University for over fourteen years. "One of my hopes as an educator is to encourage a love of learning, as I share my passion and enthusiasm for learning with them," said Chatmon. "I feel there is a need for compassionate, strong, and dedicated individuals who are excited about working with young adults. I am such a person."
The Undergraduate Teaching Award recognizes faculty members who have demonstrated excellence in undergraduate teaching. Nominations are submitted by students and alumni, and each recipient receives a $2,000 award.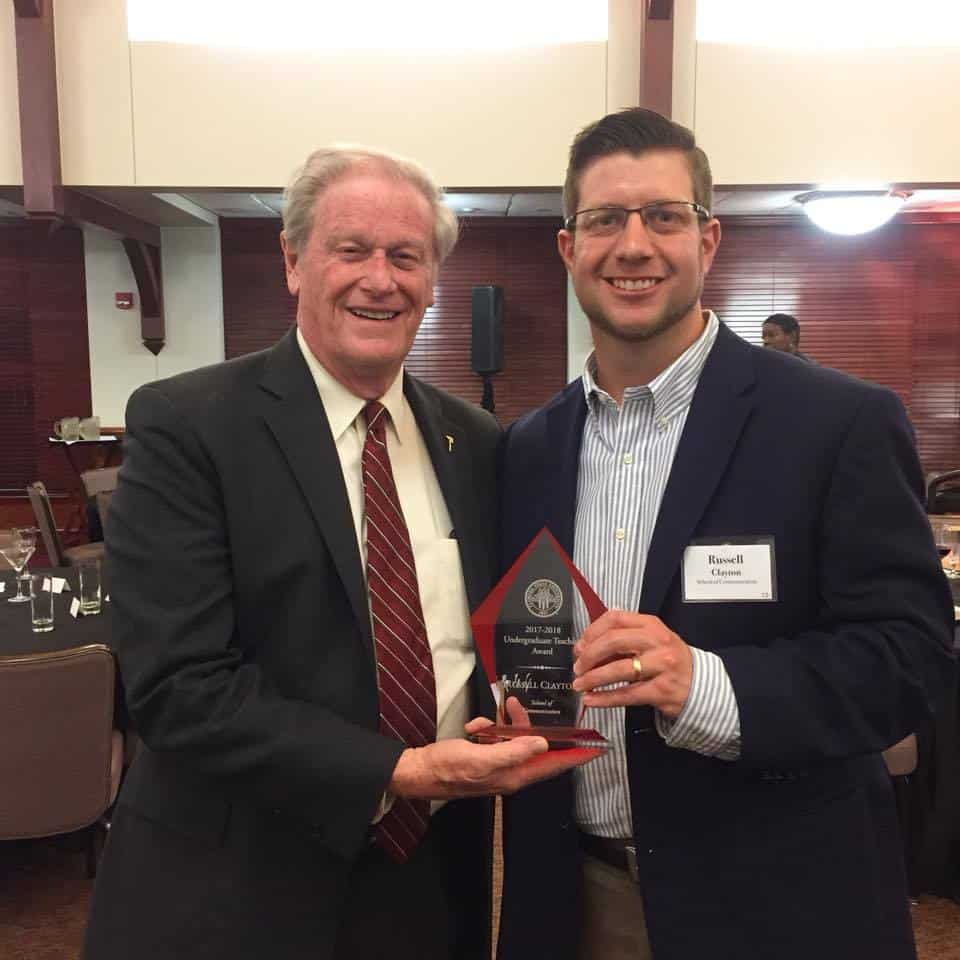 School of Communication Assistant Professor Russell Clayton also received the Undergraduate Teaching Award. In addition to teaching Mass Communication Theory and Effects, Research Methods, Psychology of Advertising, and Media Psychophysiology, Clayton is the Director of the Cognition and Emotion Lab (CEL) in the School of Communication and a research affiliate of the Institute for Successful Longevity. "Working with undergraduate and graduate students is a privilege and an intellectual adventure," Clayton said. "Maintaining respect and humility, assisting in personal and educational growth while facilitating curiosity are my constant goals. To be recognized for these pursuits with a University Teaching Award is not only humbling but also an honor."
School of Communication Science and Disorders Assistant Professor Megan MacPherson won the Honors Thesis Mentor Award. This award recognizes faculty members who have shown exceptional care and attention to students in the Honors Program. MacPherson's research interests include Speech Motor Control, Aging and Neurologic Disorders, Neuromotor Processes Involved in Speech Production, and more.