FSU School of Information (iSchool) welcomed a new cohort of doctoral students during the 2020 Summer C semester. Due to the COVID-19 pandemic, the students join program via the use of remote learning technologies for the Summer and Fall semesters.
"We are very pleased and excited to have such a talented and diverse group of students joining the iSchool community," said Chris Hinnant, Associate Professor and Chair of the Ph.D. Program. "Each student brings a wealth of knowledge and experiences to the program."
Even with pandemic-related challenges associated with travel and co-located work, iSchool faculty, students, and staff are putting their vast knowledge of remote learning environments to use in order to continue delivering an intellectually exciting and rigorous doctoral experience. The faculty and staff look forward to working with the students in Tallahassee once the university is operating under conditions that are more typical.
This year's student cohort comes from the U.S. and a number of different countries. Their intellectual interests include health informatics, social informatics, youth librarianship, digital government, information policy, and educational informatics as well as other topics in the information fields.
Read on to meet each student in the Summer 2020 doctoral cohort.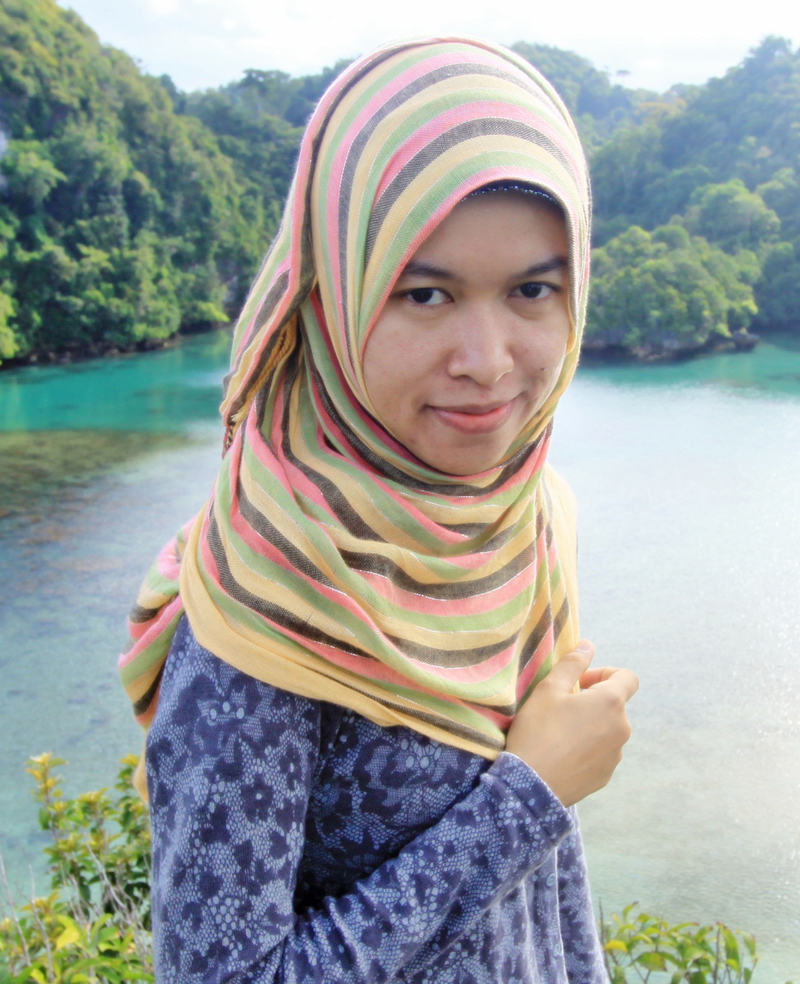 Hanim Maria Astuti
Hometown: Surabaya, Indonesia
Education: M.Sc. Management of Technology,  Delft University of Technology, The Netherlands; S.Kom. Information Systems, Institut Teknologi Institut Teknologi Sepuluh Nopember, Indonesia
Background: Hanim was a lecturer in Institut Teknologi Sepuluh Nopember. She has previous experience in feasibility studies, disaster recovery planning, IT auditing, IT governance, IT risk assessment, and information security. She also has a background in IT service management and has experience managing the IT services of her home university in Indonesia. She is a member of the Association of Information Systems-Indonesia Chapter (AISINDO) and the Project Management Institute in Indonesia.
Research Interests: Information systems management, ICT for development, IT governance, digital transformation, and technology's impacts on social communities.
Lauren Crabtree
Education: Master of Science in Information, Florida State University, Tallahassee, Florida; Paralegal Certification Program, University of North Florida, Jacksonville, Florida; Bachelor of Arts in History, University of South Carolina, Columbia, South Carolina
Background: Following a 15 year legal career, holding various private and federal positions, Lauren developed an interest in information studies and its effect on the justice system.
Research Interests: Intellectual freedom, social justice librarianship, information seeking behavior of LGBTQ+ youth, collection development practices in rural school libraries.
Hobbies: Reading, spending time with family and friends, and playing music.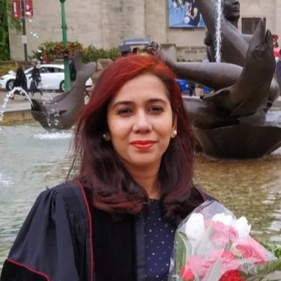 Shezin Waziha Hussain
Education: LL.M in Information Privacy and Cybersecurity, Indiana University, Bloomington, IN; LL.M, Southeast University, Dhaka, Bangladesh; B.A. LL.B (Honors), West Bengal National University of Juridical Sciences, Kolkata, West Bengal, India
Background: As a practicing lawyer in Sylhet District Court, Sylhet Bangladesh, Shezin has litigated various cases and is licensed to practice both in Sylhet District Court & High Court Division of Supreme Court in Dhaka, Bangladesh. Aside from law, Shezin was also a visiting faculty member in the Department of Law and Justice at Metropolitan University, Sylhet Bangladesh. Once trained as a Political Trainer/Fellow with Democracy International (a USAID Funded NGO), she informed youth and women leaders at a grassroots level about party constitution, political violence prevention, and election campaigning. An internship with Mankins Research Inc. provided insight into the field of privacy and security laws within the education, health, and financial sectors.
Research Interests: Information privacy and security in smart cities with an emphasis on policy legislation and implementation.
Minhyung Jo
Education: Master of Library and Information Science, University of Washington, Seattle, Washington; Master of Library and Information Science , Sungkyunkwan University, Seoul, South Korea; Bachelor of Library and Information Science, Sungkyunkwan University, Seoul, South Korea
Background: With experience in Python and R programming, relational database management, statistics, and data visualization, Minhyung worked with information service companies, served as a teaching assistant for data analysis and librarianship academy, served in the military as a primary unit supply, went on to complete a first master's degree, and then studied LIS from a broader perspective and became interested in information users. Whilst pursuing a second master's degree, Minhyung worked with various user groups such as Latin American immigrants, online gamers, and youth.
Research Interests: Social media, user study, information behavior, information encountering, information ethics.
Vashalice Kaaba
Hometown: Plant City, Florida
Education: M.S. in Education, (with emphasis in social cultural learning), Iowa State University, Ames, Iowa; B.A. in Sociology, Florida State University, Tallahassee, Florida
Background: Vashalice has formerly worked as a literacy specialist with experience in English education, grant writing and library design in Uganda, Africa with the Peace Corps. These experiences have helped shape Vashalice's love for literature and library science.
Research Interests: Classic Black children's literature, library access, African-American vernacular english dialect in children's literature, and critical race theory.
Hobbies: Reading, playing video games, watching anime, writing, and weightlifting
Yu Lu
Hometown: Zhejiang, a coastal province of China
Education: M.S. in Computer Science, Pace University, New York City, New York; B.S. in International Business, Marymount Manhattan College, New York City, New York
Background: Yu's prior research focused on conducting qualitative analysis to assess patients' online information needs related to clinical laboratory tests, pregnancy, and infertility. He then continued to investigate how the integration of novel features (e.g. clinical lab tests and UMLS concepts) along with deep text representation models (e.g., TF-IDF, ELMo, Universal Sentence Encoder, and Clinical BERT), can help people retrieve medical information from social Q&A sites that are most relevant.
Research Interests: Health informatics, natural language processing, text mining.
Odirile Odin Moja
Hometown: Pretoria, South Africa
Education: M.IT. – University of Pretoria, Pretoria, South Africa; B.Com in Informatics (Honours) – University of Johannesburg, Johannesburg, South Africa; B.Com IT Management – University of Johannesburg, Johannesburg, South Africa
Background: Based on experience with various software solutions, a number of companies, Odirile is fascinated by the potential that technology has in regards to changing human behaviour through incentivisation, specifically, people's propensity to become more entrepreneurial, and technology's positive effect on developing countries.
Research Interests: Optimisation Problems, Data Mining, Machine Learning, Ubiquitous Computing, Smart Cities
Hobbies: Cycling, anime, gaming (lots of gaming), watching football and soccer, and a good braai.
Willie L. Smith, Jr.
Education: Specialist, Information, Florida State University, Tallahassee, Florida; Graduate Certificate, Information Leadership & Management, Florida State University, Tallahassee, Florida; Master of Education, Adult & Career Education (Concentration: Business Education and Information Technology), Valdosta State University, Valdosta, Georgia; Bachelor of Applied Science, Technical Studies, Valdosta State University, Valdosta, Georgia
Experience: Currently serving as the Assistant Director of Undergraduate Programs at FSU's College of Business. In 2016, he co-founded Empowered Scholars Foundation, Inc., a non-profit organization that assists students from his community with applying to college. In 2018, he published his first book, My Grandmother Dreamed: From College Dropout to Leader in Higher Education.
Research Interests: Social media use within education, data analytics in higher education, administration in higher education.
Shannon C. Williams
Hometown: Lake City, FL
Education: Master of Science in Information, Florida State University, Tallahassee, Florida; Certificate in Information Architecture, Florida State University, Tallahassee, Florida; Bachelor of Science in Career & Technical Vocational Program Development, University of West Florida, Pensacola, Florida
Professional Experience: Shannon is a grant writer, proposal writer, and marketing manager for a civil engineering firm. She has successfully written and been awarded over $10 million in grants over the last 5 years. She also provides administration services for federal and state grants on behalf of several counties and municipalities in the North Florida area.
Research Interests: Information Validity and Reliability, Data Analytics, Hermeneutics Analysis, Data Science, Cultural Heritage Digitization.
Hobbies: Shannon enjoys traveling, creating digital art and providing free grant services for nonprofits that serve at-risk youth in some capacity as well as free graphic services to local schools for various projects and advertisements.