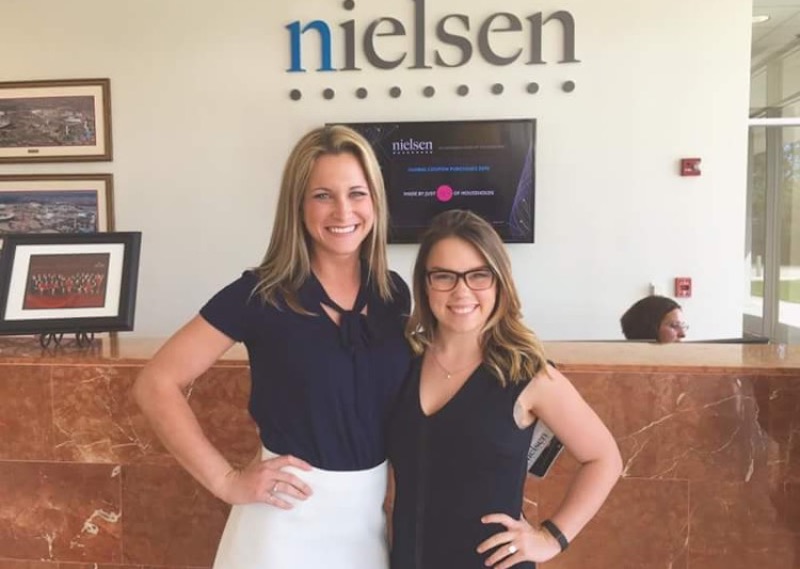 Meet Kelby, senior in the Information, Communication & Technology program.
The Basics
Name: Kelby Mahoney
Degree: Bachelor's in Information, Communication and Technology
Anticipated Graduation: Spring 2017
Hometown: Sebring, FL
Meet Kelby
Who do you admire and why?
Anyone with a strong work ethic, kind heart, and good attitude. I like to absorb lessons from everyone I meet to create the best version of myself, but those are my qualifications.
What Jeopardy category could you clear, no problem?
Greek Mythology.
Favorite snack?
Chips and salsa.
Best account to follow on social media?
@hotdudeswithdogs
Best piece of advice you've received?
Breathe.

Life as an FSU Student
What made you choose your major?
Ebe Randeree and the STARS organization during my final year of high school. But ultimately the opportunities for women in technology.
What does your average day look like?
Utilizing every moment to accomplish my to do list. It can range from studying in between classes or completing a Duolingo lesson during my break at work. Each day is a little different but I spare no time in accomplishing my goals.
Your favorite study spot on campus?
The study cubicles on the second floor of Strozier Library.
What's your dream career?
Something I can get up every day and not dread. I want a challenge and excitement in whatever I do.
Share a notable (funny, embarrassing, exciting) experience you've had at FSU?
I have a lot of flashbacks to my first days as a freshman. I remember reading a lot of articles about how to fit in without anyone knowing you're a freshman or planning my classes and taking 8 AM courses. Now I just enjoy the beauty FSU has to offer because I know I belong.
Have you participated in any internships?
I worked at the City of Tallahassee as a Help Desk Supervisor. I worked for the College of Communication & Information as an Outreach Coordinator. Last summer, I interned at JP Morgan Chase.
Are you involved with student organizations?
Yes! I was the President of Women in IT/ICT Sharing Experiences (WISE) and helped a lot of the College's organizations between work and school.
How do you handle school-life balance?
Stay organized and complete assignments before they are due to open up time to do things I enjoy.
What advice would you give yourself in college?
Never stop applying for scholarships.
---
Connect with Kelby
Twitter // Instagram // LinkedIn
---