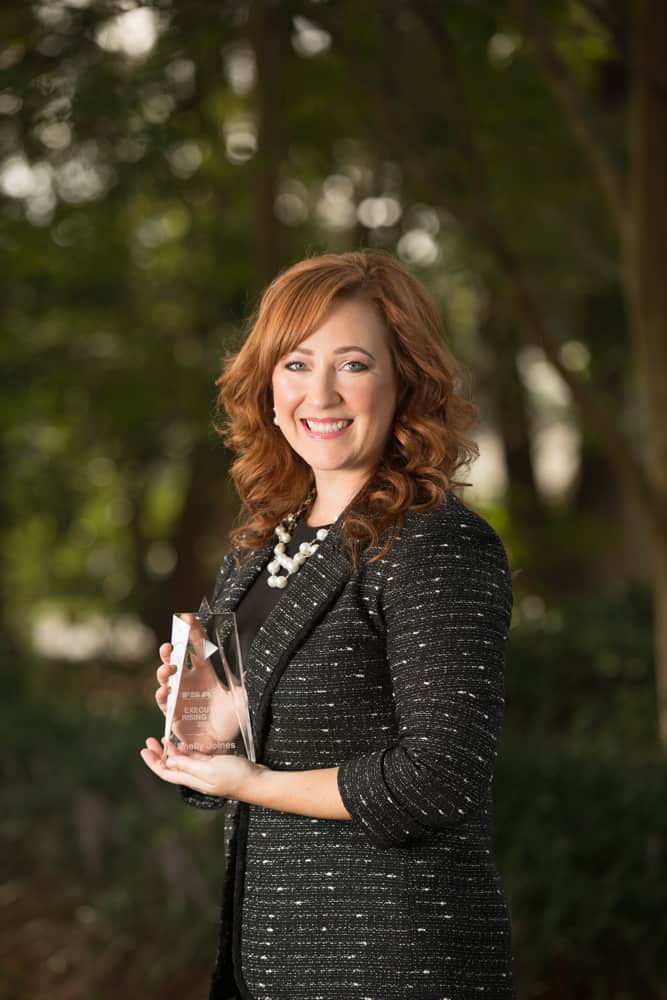 During this year's Florida Society of Association Executives virtual conference, Shelly Joines, ('07, B.S. Communication Studies) was awarded the Executive Rising Star Award.
This award is designed to honor an FSAE Executive Member who has contributed significant time and talent to FSAE's success. Recipients stand out for their leadership, dedication, and professionalism both within FSAE as well as their own organizations. The Awards Committee selects winners based on a points system determined by the nominee's activity.
Joines received the award for her work with Partners in Association Management. She began working there in 2008, just one year after graduating from Florida State. Partners manages the membership, marketing, annual conferences, continuing education programs, and publications for organizations in over 20 states. This allows board members to focus on high-level thinking and delegate all daily administration tasks. "I took my B.S. in Communication Studies and turned it into a career of supporting others in their professional endeavors," Joines says.
As a Program Manager, Joines gets to oversee multiple projects for several clients. "I enjoy watching people advance in their career because of a certification the organization offers, their growth in Board involvement or even speaking engagements. We play a direct role in helping them get to that point," she explains.
Over the past 12 years at Partners, Joines has been able to grow responsibilities and different pathways for herself. "Years ago I was managing Continuing Education credits and knew all speakers by name and their sponsoring companies. This year I'm working directly with those companies to build an exhibit hall. That foundation I built years ago continues to pay off," she says.
Although Joines never planned on working in the Association Management field, she believes her degree in Communication set her up for success. "My Legal Communication course taught me to ask better questions when handling hotel contracts. My Nonverbal Communication class taught me every culture has its own norms, and how that can affect an outcome. Mass Media reminded me that perception is reality – and how we interact with the participant's perception is critical to our organization and its members, and future members," she explains.
On top of doing a great job with Partners, Joines also spends a considerable amount of time volunteering with the local Chi Omega chapter through the House Corporation Board for Gamma Chapter and Greater Tallahassee Chi Omega Alumnae Group. She helps manage the physical property, finances, organizing events, and annual alumnae gatherings. This volunteer work contributed to her nomination for the Rising Star Award.
CCI looks forward to continue following Shelly Joines on her journey.