On April 18 and 19, 2022, three College of Communication and Information (CCI) students (Dakota Lewis, Corbin Haney, and Lauren Scala), along with Associate Dean Ebrahim Randeree, attended Fort Walton Beach's Choctawhatchee High School, Panama City's Bay High School, and North Bay Haven Charter Academy. At each stop, they spoke to high school students about their post-graduation plans and answered any questions that they had about going to college.
Associate Dean Ebrahim Randeree has been bringing CCI students to visit Choctawhatchee High School since 2011, and this past week has been the first time since the start of the COVID-19 pandemic that CCI students have been able to come back to Choctawhatchee High School and speak to the leadership classes taught by Mrs. Becky Perez.
Mrs. Perez says that she always enjoys the visits, and looks forward to next year's visit.
CCI students were also able to tour Bay High School's new $20 million STEM building, which recently opened in January of 2022. This addition to Bay High School includes new biology and chemistry labs, as well as human simulators that perform real-life situations. The new building offers hands-on learning that focuses to engage students in STEM classes and careers.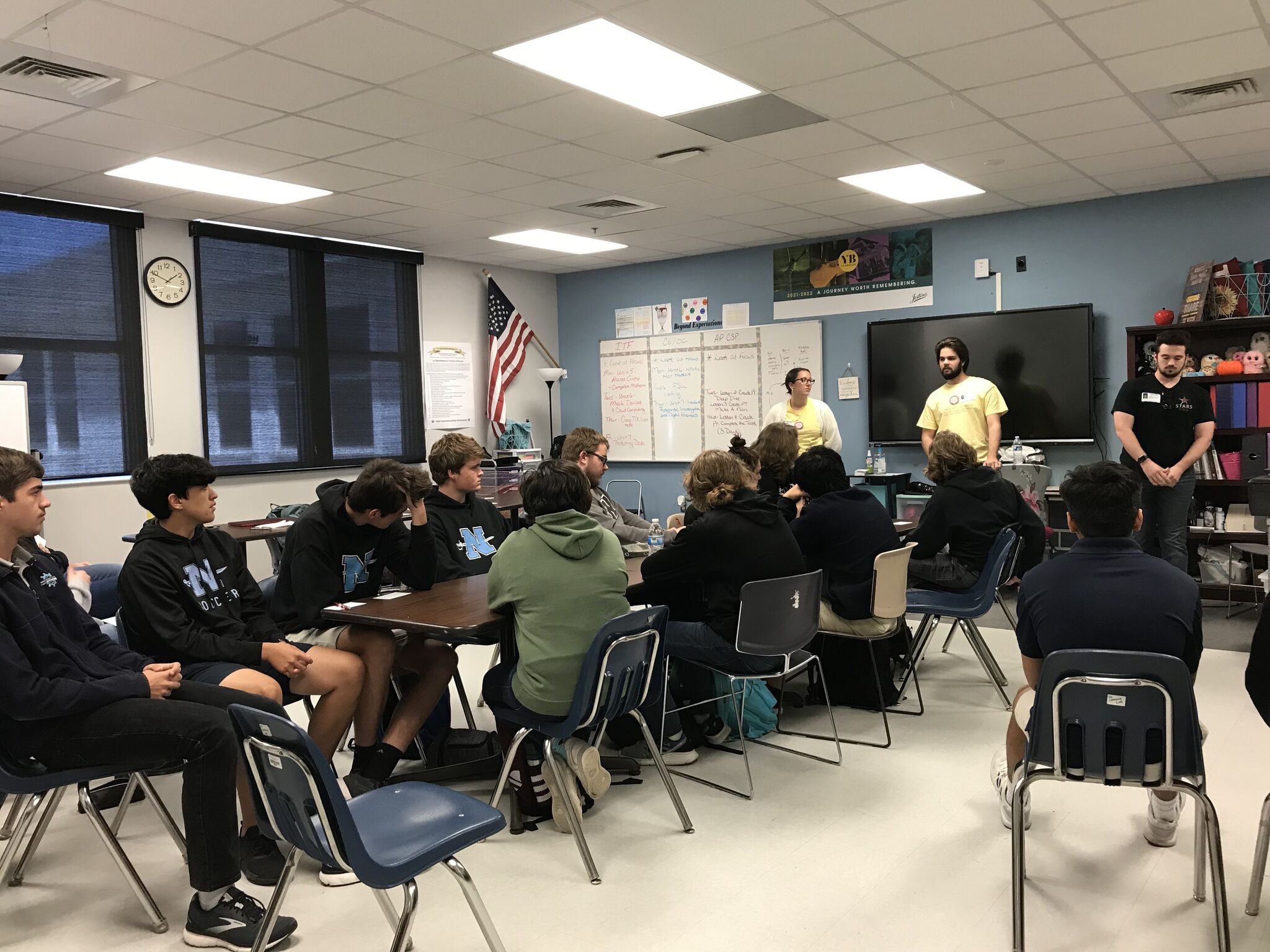 Over 200 students at all three high schools took the opportunity to ask our students about what it is like to be a student at Florida State University, and what are some good ways to get involved within the campus community. Some of the most common questions consisted of "How do I choose a major?" "Do I have to go to college?" and "How do I pay for college?" Our CCI students took the time to answer each question in a way that was applicable to all schools, and not just FSU. You can find our updated list of frequently asked questions about college here.
"When I was invited to come on this trip I had not really thought about the impact that this would have on high school students," said Lauren Scala, second-year CCI student. "It is extremely useful to talk to someone who is near your age, and actively going through what you will soon be going through. I hope that our conversations made them more comfortable moving on to college and the real world."
CCI looks forward to connecting with more high schools and their students about postsecondary education plans.