This year, 20 students from the College of Communication and Information (CCI) are being inducted into Florida State University's Torchbearer 100.
Torchbearer 100 seeks to recognize 100 of the most outstanding undergraduate leaders and achievers across campus who have made a significant impact on student life at Florida State. This achievement leans on the fact that as an individual grows, their potential grows with them and that this growth creates avenues for an exponential positive impact on their communities.
CCI students from across all three schools who received this award include Adriana Nguyen, Alexandra Schaffer, Alyssa Cuevas, Anaya Daniel, Bianca Hamm, Blake Novack, Brynlie Burley, Carley Stubbs, Emily Boden, Emma Roberts, Jason Puwalski, Kelsey McDermott, Lindsay Wilson, Maddie Wager, Mary Thomas, Meredith Grimm, Michelle Evangelista, Piper Green, Sophonie Desvaristes, and Travis Waters.
Many of the students inducted into the Torchbearer 100 class are involved in an array of student-run organizations across campus such as Dance Marathon, Order of Omega, The Nole Zone, STARS, Student Alumni Association, Jewish Student Union, Panhellenic, Student Government, Her Campus, Best Buddies, NolePac, and many more.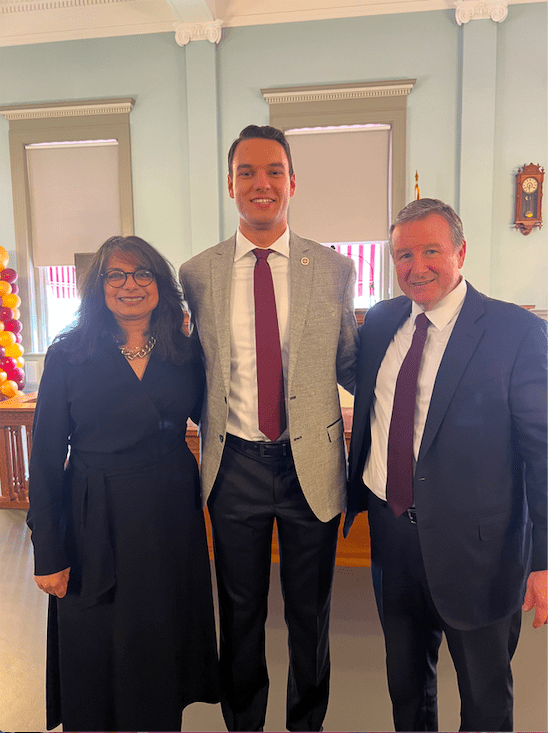 "If it had not been for my friends, peers, and advisors' encouragement, I would not have applied for Torchbearer 100," says ICT student Emily Boden. "Furthermore, knowing those who are a part of the Torchbearer 100 network already, I was motivated to apply to hopefully find myself within that network to learn from other outstanding leaders. I am thankful I decided to apply and now have the opportunity to meet so many great leaders and learn from them!"
When CCI asked Jason Puwalski, a PR student, about why he applied for Torchbearer 100, Puwalski said, "I applied for Torchbearer 100 because I have seen several of the highest caliber leaders on campus recognized as Torchbearers in years past. The award itself is not what matters to me, but it's an indication that I have contributed to the university and student body in a meaningful way. It's an honor to be recognized by Florida State University and to be inducted into this prestigious group."
Emma Roberts, a PR student, said, "Getting selected for Torchbearer helped me celebrate my growth over my last 3 years at FSU. I've come a long way both in my personal and professional life since I was a freshman. Receiving this award allowed me to take a moment to be proud of myself and my accomplishments."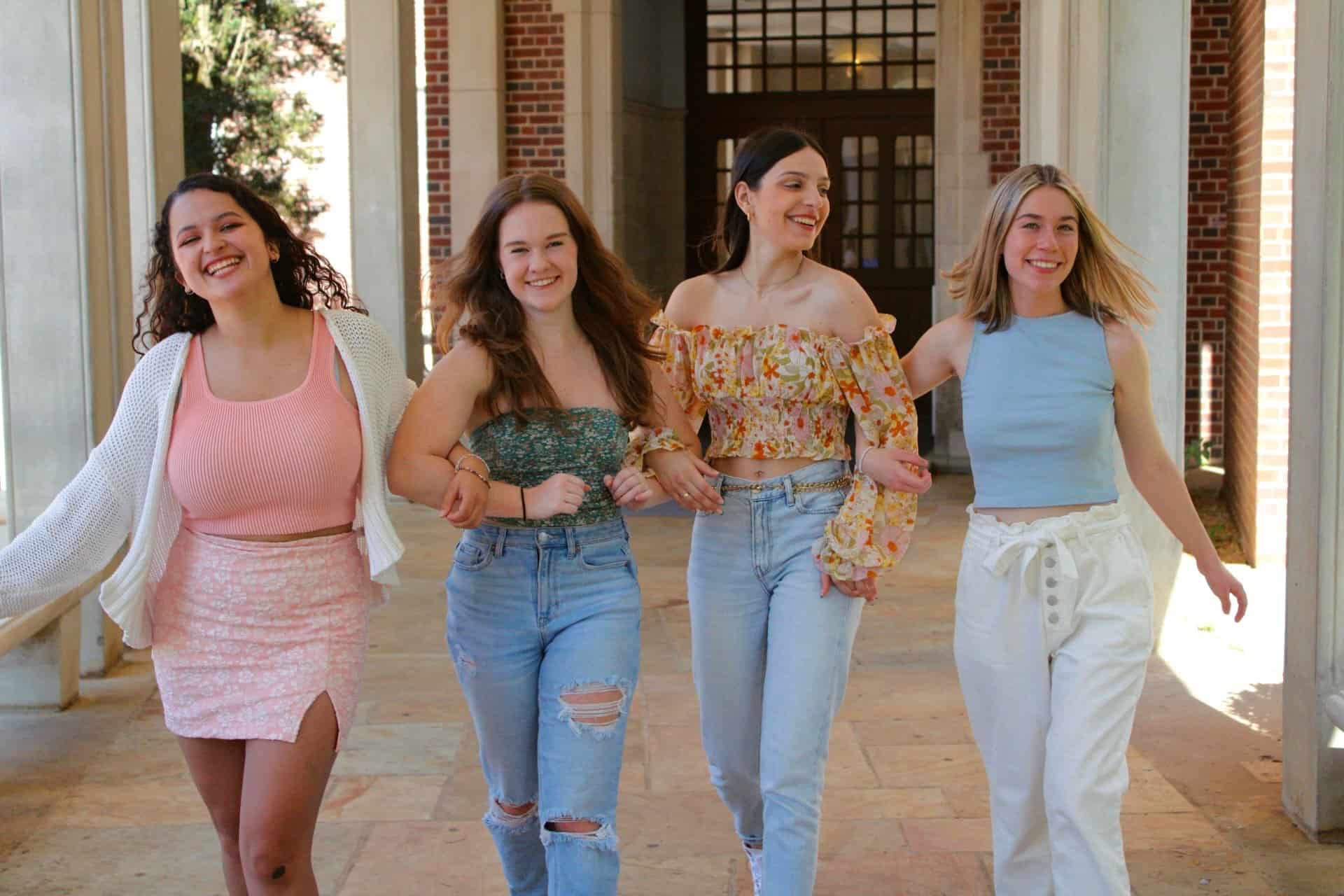 "I feel recognized, awarded, and appreciated for this opportunity," says SCSD student Caroline Stubbs. "Academics has always been a challenge in my life and I have always had to put in an extreme effort to accomplish my schoolwork, but being a leader is something I have found a natural love for. I can express and gain my passion through leadership, which is why I feel honored that I am being recognized as part of the 2023 Torchbearer 100 class."
CCI is so proud of all our Torchbearer 100 inductees for the Spring 2023 semester!
The Torchbearer 100 Induction Ceremony will be held on April 25th at 6PM in the FSU Student Union Ballrooms. Click here to learn more about the Torchbearer 100.