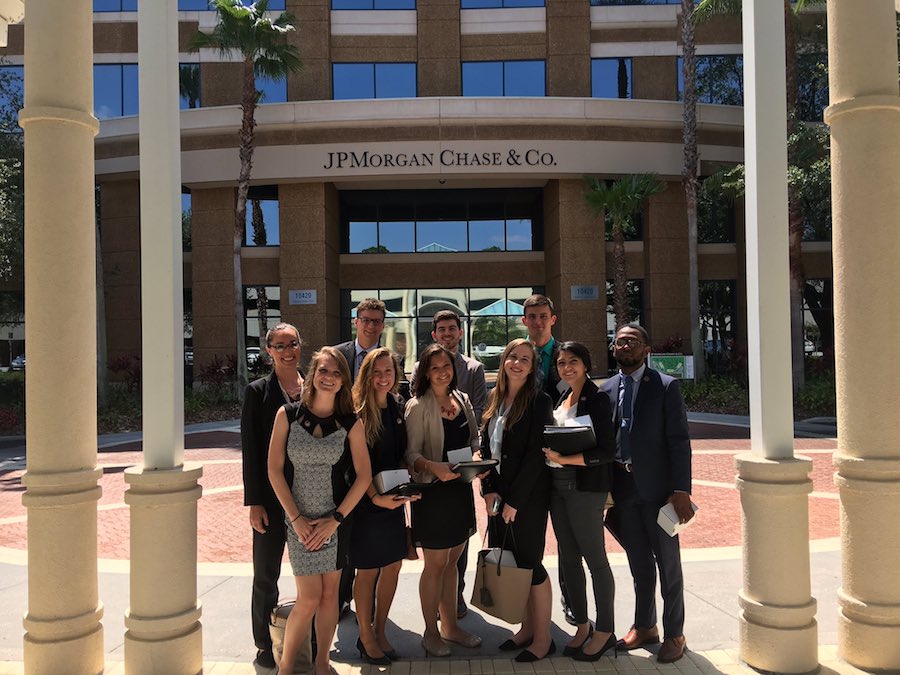 What is STARS?
STARS (Students & Technology in Academia, Research & Service Alliances) is a leadership organization led by Associate Dean, Ebe Randeree, with one main objective: increase the participation of minorities, women and those with disabilities in the STEM field.
Last week, Florida State University STARS students Allie Cannan, Elicia Smith, Abby Hall, Bryanna Solorzano, Deanna Sand, Andrew Whitely, were joined by Taylor Cascio, Trevor Madden and Connor Griffin who took Florida by storm when they spent their first week of summer traveling to four schools and seven companies to explore the world of communication and technology.
It is said that the early bird gets the worm and the sun had yet to rise when the crew arrived at their first destination: East Lake High School. The team spoke to classrooms filled with young minds about more than just the FSU CCI program, they provided an unbiased representation about college overall. Questions were asked about the rate of acceptance into FSU and colleges in general, choosing a major, getting involved on campus and how to excel in a career post-college. STARS student Elicia Smith said, "the best part about speaking to students younger than myself is that I represent FSU and to them I am a role-model since I represent women who study IT. My dad worked as a software developer when I was a kid, and all of his co-workers were men. Growing up I thought that it (IT) was a field only for men. It's really awesome being able to show these younger generations that women can work in this industry also."
Following East Lake were three more schools that ranged all the way to students as young as elementary aged. In total, Deanna Sand said that they spoke to over 200 students throughout the week. Allowing these undergrad students to speak to a multitude of people is both encouraging and enabling for not only the ones that are doing the speaking, but for those listening as well. Studies show that children can learn best from their peers as opposed to their parents, according to American psychologist Judith Rich Harris. Allowing the younger generation to hear tips and receive advice from those in their late teens' and early twenties can have much more of an impact.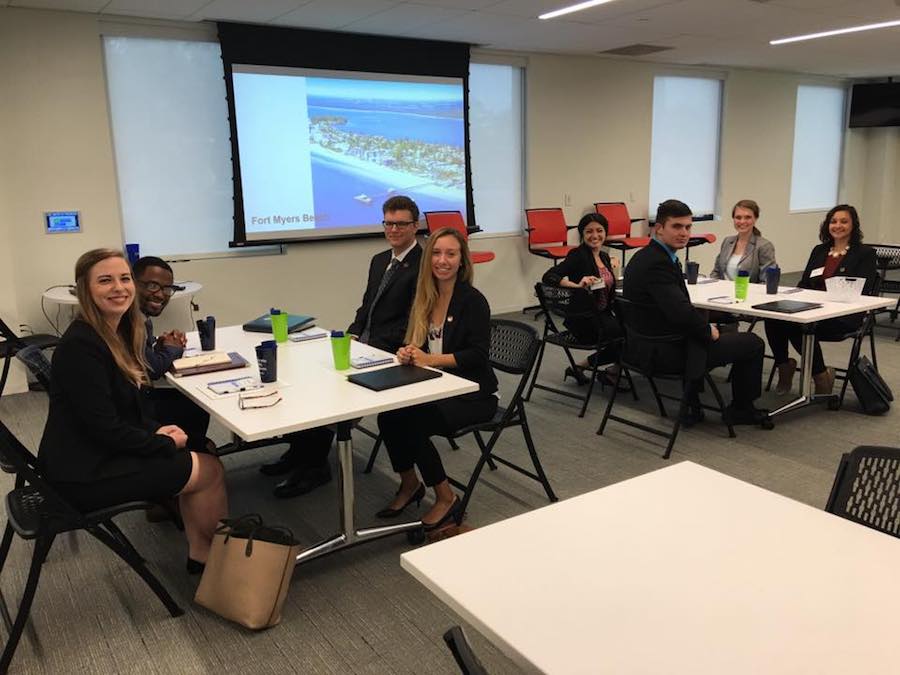 Although it's beneficial to be the one doing the speaking, the crew said that hearing advice from established professionals is what impacted them the most. On the trip they were able to tour seven companies that specialized in all areas of technology, media communications, cybersecurity and project management in the Tampa Bay, Sarasota and Ft. Myers area. These companies included Tribridge, Tech Data, Reliaquest, J.P. Morgan Chase, Gartner and Focal Point where they toured the facilities, asked in-depth questions to current employees and saw the companies culture firsthand.
Kate Herron, Career Advisor to the College of Communication & Information, joined the team for the first leg of the trip.  Herron noted, "the value to these students in getting face to face time with employers cannot be overstated.  The workforce is a wholly different animal than the college environment and it is important for talented students like ours to gain the sort of real world exposure to their field that will help them bridge that gap after they graduate.  I also get the opportunity in my capacity as a career advisor to share with our students what these employers are looking for and what makes their hires stay."
Chloe Love, a recent graduate of Florida State University who now works as a Community Engagement Coordinator at PP&K, was among one of the alums that joined the team for a dinner. Her best piece of advice to the STARS students was "Organize your life. When you're at work, focus on your work and be all there mentally. It's important to do your best at what you're doing in the moment."
According to Randeree, "The primary goal is to build and maintain relationships with k-12 students, alumni and companies to create pipelines to FSU. Many of the events at each company are organized and hosted by CCI alums that are excited to get more 'Noles into their organizations." After a long week of work, sharing and gaining knowledge, the students and Randeree packed their bags and headed home to Tallahassee.