On March 9, 2023, the College of Communication & Information (CCI) hosted its 10th Annual Women in Leadership (WIL) Conference at the Florida State Conference Center in honor of Women's History Month. The conference is open to students, faculty, alumni, and the local community; what makes this conference unique is that the speakers are primarily College alumni that are leaders in their industries.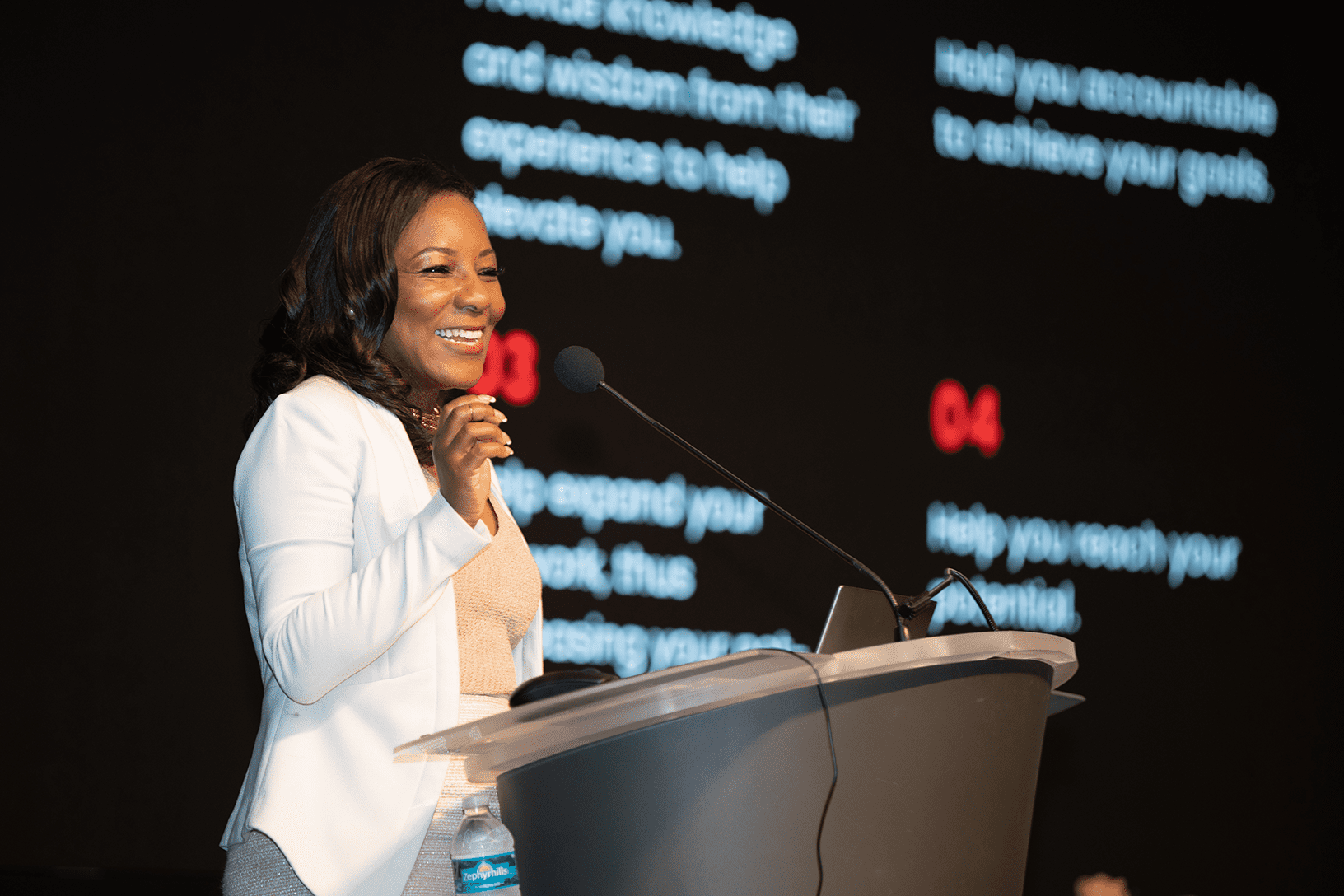 The conference hosted 42 female leaders as speakers and panelists that covered an array of topics, including writing a book, starting a business, exploring careers in tech, exploring careers in communication science and disorders, exploring careers in media and public relations, advocating your financial future, taking charge of your career with effective leadership, and getting involved with student organizations on campus. WIL 2023 concluded with the panel "Is the Future of Work Hybrid? Talent and Workforce Discussion" which focused on the benefits and restrictions that come with the new combination of work environments.
"This conference is an opportunity for women from different backgrounds and industries to come together and share their experiences, challenges, and successes in leadership positions. It provides a platform for networking, learning, and empowerment, as well as promoting gender equality and diversity in leadership," said MSIT student Kyla Cacoilo.
WIL speaker Michelle Winokur, who is also a CCI alumna and CCI Leadership Board member, added, "It's great that we have these networks to help the next generation of women leaders and to create bonds that will hold each other up over the years."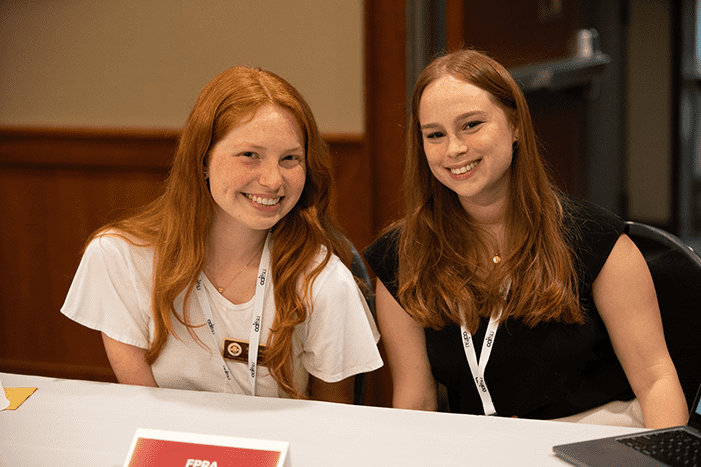 After the panel sessions, participants had the opportunity to enjoy a networking hour with organizations across the Tallahassee, FSU, and the CCI community. Thank you to our community partners: Oasis Center for Women & Girls, Women in Transportation, Junior League of Tallahassee, Leadership Tallahassee, Women Wednesdays, SheAcademy, PACE Center, Dare to Dream, Ladies Learning to Lead, Zonta Club of Tallahassee, STAC, League of Women Voters, Tallahassee Leon County Commission on the Status of Women & Girls (CSWG), 100 Women Who Care Tallahassee, Women4FSU, Tallahassee Women's Magazine, Capital Women's Network as well as our student organizations: WISE (Women in IT/ICT Sharing Experiences), Connecting Girls to STEM (CGS), Women Wednesday (WW), HerCampus, Women Student Union, Women in Government, Leading Women of Tomorrow at FSU, The Women's Network FSU, Sisters2Service FSU, Lambda Pi Eta, FPRA, and Ad Club.
The conference would not have been a success without the ample amount of help from the student volunteers across CCI and its student organizations.
According to CCI Dean Steve McDowell, "This tenth year continues our commitment to provide the community, our alumni, and our students with opportunities to grow, to share, and to network with leaders (many speakers are our accomplished alumni); we will continue to be a part of the leadership conversation and help build and support leadership in our community."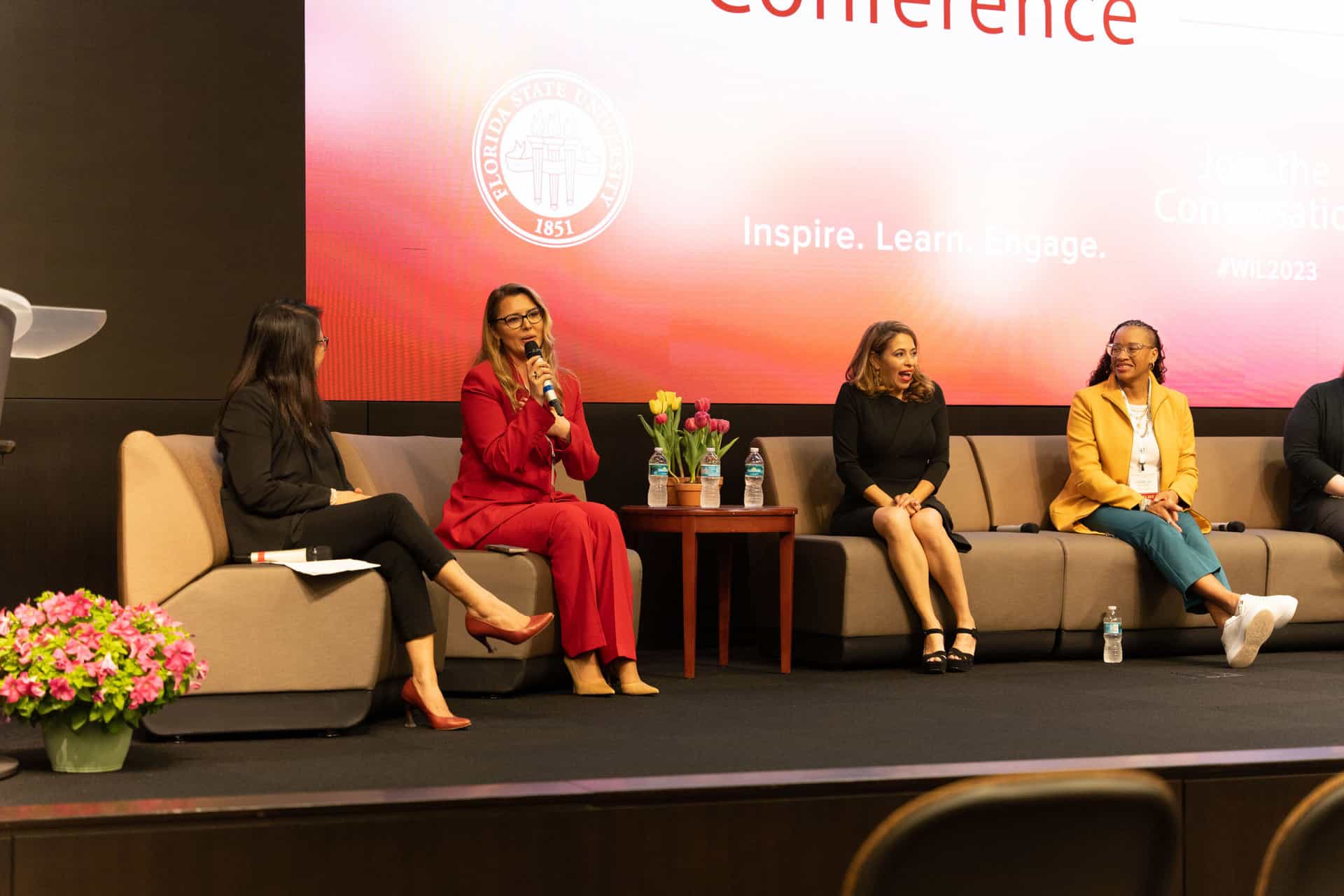 "WIL 2023 was truly a great experience," said speaker Adelina Emini. "The conference demonstrates the power of women who understand and live leadership sharing ideas, listening and learning from one another. I came away inspired to work with these and other colleagues to pave the way for the next generation of women who will take even greater leadership roles in all sectors of society."
WIL speaker Ashley Augustine added, "The conference was such an engaging event. I met a diverse group of women speaking who are distinguished in their respective fields. The vibrant interactions with the students is always my favorite part. Can't wait for next year's conference!"
To see more of the WIL 2023 Conference, check out the photo album from the event and watch the 2023 WIL video below.