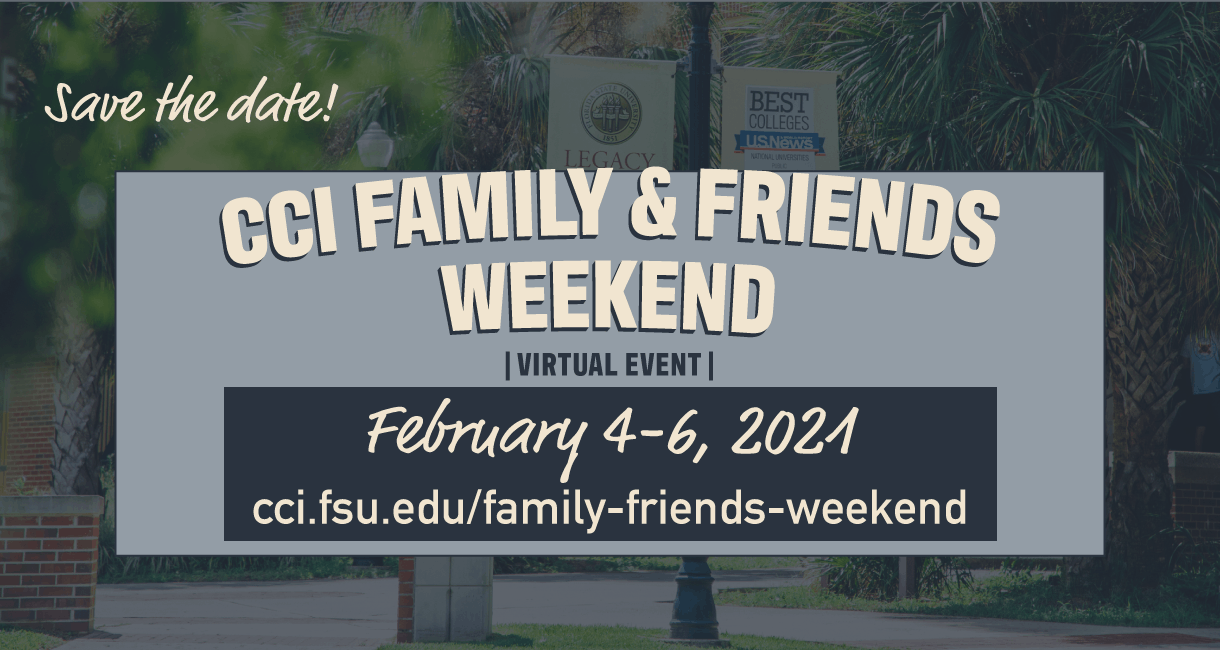 On February 4 – 6, Florida State University College of Communication and Information (CCI) will host a virtual "open house" style event to showcase the experience of the College's online learning environment.
CCI Family and Friends Weekend is an opportunity for students and their families, alumni, faculty, staff, and friends to engage with the College through a series of virtual presentations. Each day of the event is divided into short sessions for attendees to meet faculty, staff, students and administrators.
"Every year, we cherish the opportunity of Family Weekend to share our wonderful College with our students and their families," said Michelle Kazmer, CCI Associate Dean and School of Information Professor. "Since we were not able to do so in-person in Fall 2020, we are excited to be able to open our virtual doors through this event and show how our faculty, staff, and students have persisted and even thrived during a difficult year."
The event's program includes a session with CCI Dean Larry Dennis, meetings with faculty from CCI's three Schools (Communication, Information, and Communication Science and Disorders), a session to learn more about academic and career counseling, presentations from student organizations, and more.
CCI Family and Friends Weekend is a free event and will be hosted via Zoom. View the full schedule of events here: cci.fsu.edu/family-friends-weekend/.