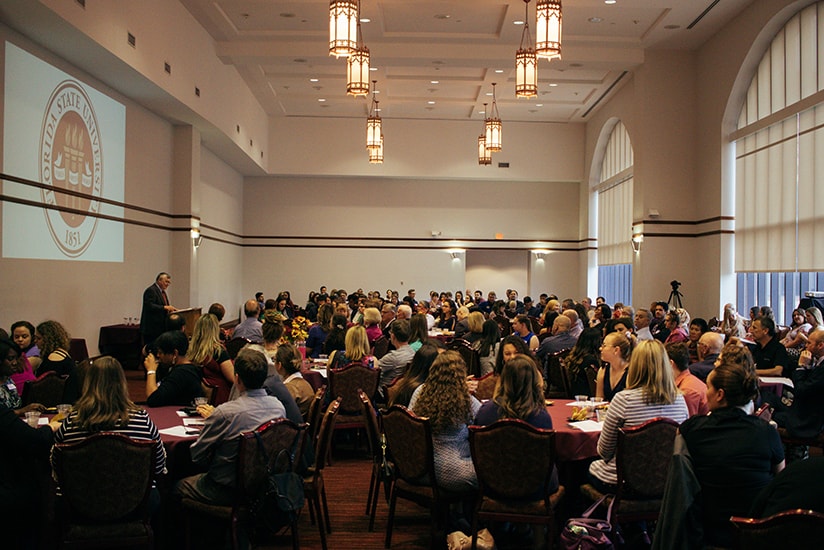 FSU's College of Communication and Information (CCI) honored over 75 exceptional students, faculty, community partners, student organizations, and alumni at the College's annual Honors Recognition Ceremony and Reception on Friday, April 5, 2019. Family and friends of CCI community members traveled from near and far to gather in Miller Hall for a presentation of awards.
A highlight of the afternoon included recognizing the College's 2019 Distinguished Alumni selected by each of the three schools in the College.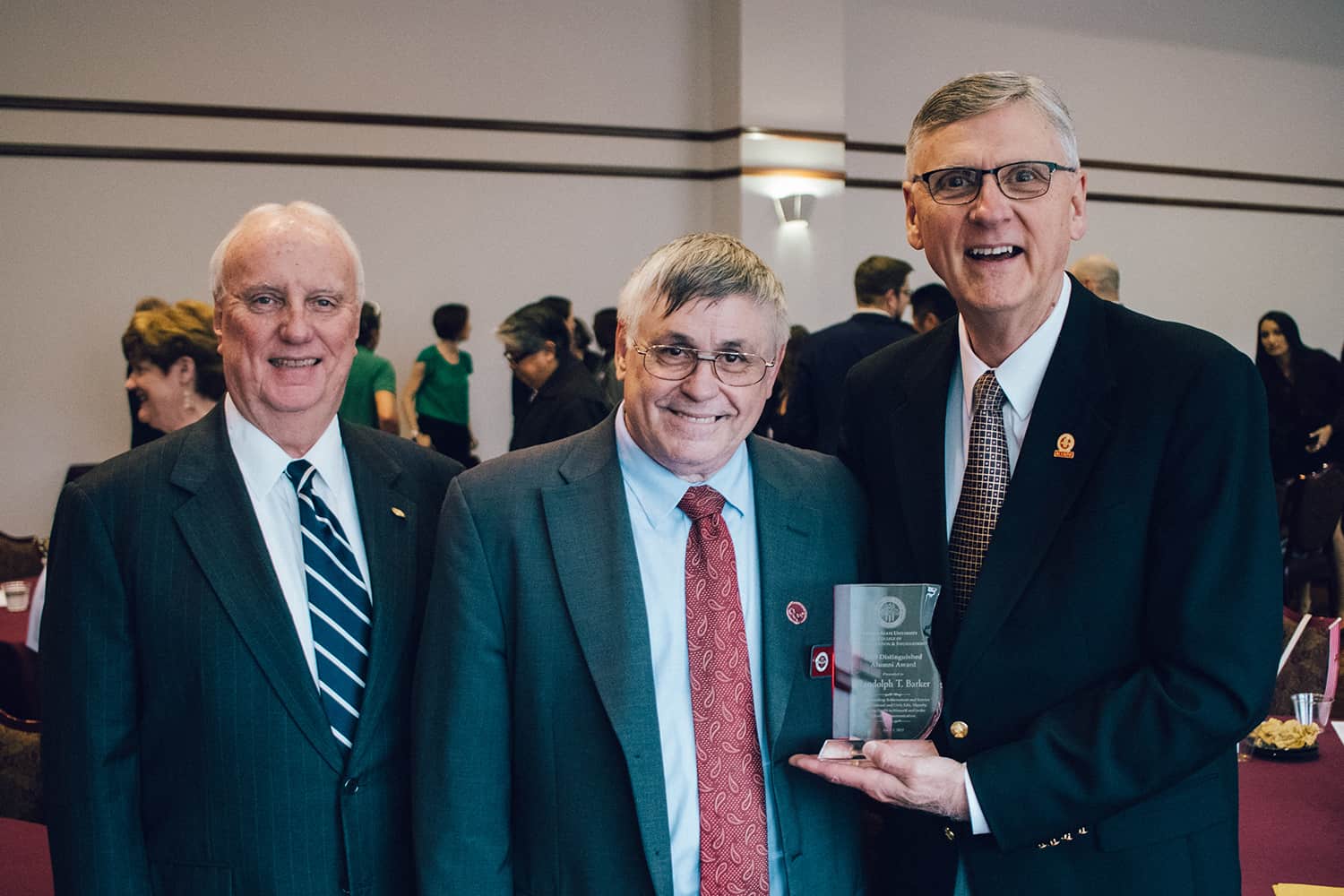 Dr. Randolph T. Barker was chosen as the Distinguished Alumnus by the School of Communication. Dr. Barker is Professor Emeritus in Management from Virginia Commonwealth University (VCU) School of Business and a Fellow and Professor in the Williamson Institute for Health Studies in the VCU School of Allied Health. He received a bachelor's degree in Political Science/Government and a master's and a Ph.D. degree in Communication from FSU. Prior to his academic career, he worked in both the public and private sectors with experience in organizational communication, leadership, management, and program implementation. He serves as an Affiliate Faculty Senior Research Associate and Administrative Volunteer in The Center for Human-Animal Interaction at VCU School of Medicine.
The School of Communication Science and Disorders selected Victoria Cruce, M.S., CCC-SLP, as their Distinguished Alumna. Cruce is the National Director of Clinical Services for Halcyon Rehabilitation and is an ASHA-certified and State of Florida-licensed speech-language pathologist. She enjoys consulting for various companies needing education in speech-language pathology and the interdisciplinary fields. Cruce holds a bachelor's degree in Communication Science and Disorders as well as a master's degree in Speech-Language Pathology from FSU. Tori enjoys providing clinical education, documentation auditing, continuing education, program development, and quality assurance training for PTs, OTs, and SLPs.  Tori assists with clinical development and mentorship of Clinical Services staff, Rehab Directors and clinicians in order to improve clinical service delivery and program presence at the facility level.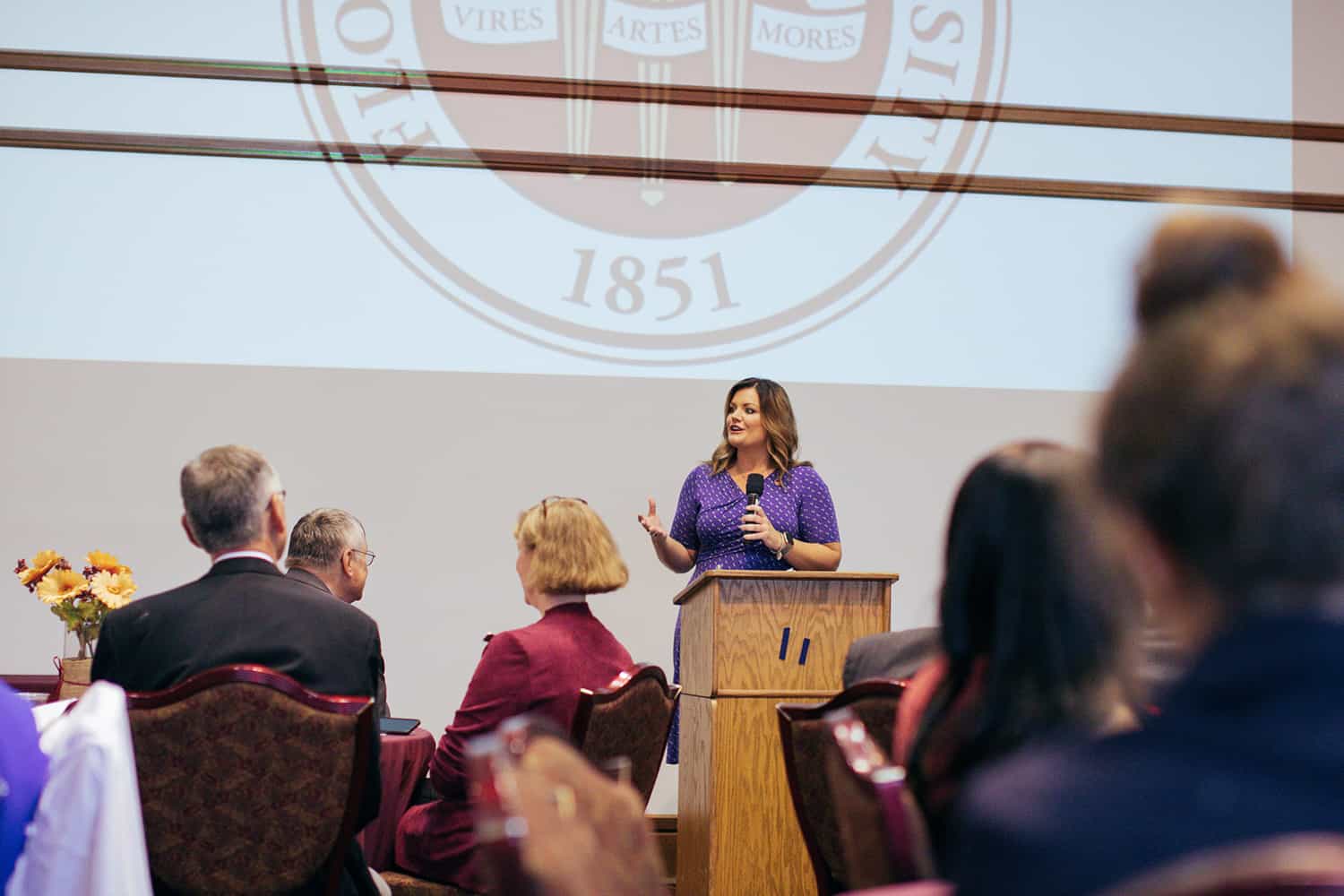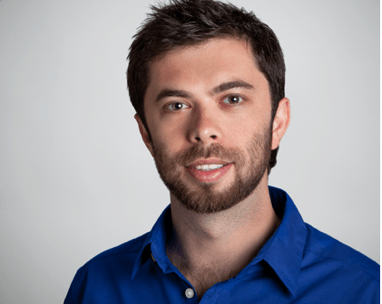 Ilya Pozin was selected at the School of Information's Distinguished Alumnus for 2019. A serial entrepreneur, writer, and investor, Pozin is the founder of Pluto TV, Open Me, and Ciplex. Pozin immigrated from Russia to the U.S. in 1991, and started his first company, Ciplex, when he was only 17 years old. Ciplex, a digital agency, was acquired in 2016, pivoted to a startup accelerator and rebranded as Coplex. Open Me, the second of Pozin's company's, raised $500,000 and was acquired by Rowl in 2016 for $6 million. Finally, Pozin founded Pluto TV, a free streaming television service, that was recently acquired by Viacom for $340 million. Pozin was recognized as a 30 under 30 by Inc. Magazine and writes for various publications including Forbes, Inc. Magazine, and AdWeek. He received his bachelor's degree in Information Studies from FSU in 2005.
---
Congratulations to the many students, faculty, and alumni for being recognized for their amazing accomplishments. Scroll down to view the full program of awards presented at the 2019 CCI Honors Recognition Ceremony or you can view the full program here.