CCI's students, faculty, and alumni are at the forefront of driving change within the Florida State University campus community and beyond. 
Here are a few examples of how CCI has facilitated transformative change and empowered individuals and groups to make a positive impact throughout the Spring 2023 semester.
Twenty CCI Students Inducted Into Torchbearer 100
Torchbearer 100 seeks to recognize 100 of the most outstanding undergraduate leaders and achievers across campus who have made a significant impact on student life at Florida State. This year, CCI had 20 students inducted in Torchbearer 100: Adriana Nguyen, Alexandra Schaffer, Alyssa Cuevas, Anaya Daniel, Bianca Hamm, Blake Novack, Brynlie Burley, Carley Stubbs, Emily Boden, Emma Roberts, Jason Puwalski, Kelsey McDermott, Lindsay Wilson, Maddie Wager, Mary Thomas, Meredith Grimm, Michelle Evangelista, Piper Green, Sophonie Desvaristes, and Travis Waters.

CCI Hosts 10th Annual Women in Leadership Conference
On March 9, 2023, the College of Communication & Information hosted its 10th Annual Women in Leadership Conference at the Florida State Conference Center in honor of Women's History Month. The conference hosted 42 female leaders as speakers and panelists, and had over 150 attendees.
CCI Students Lead and Judge at Florida TSA Conference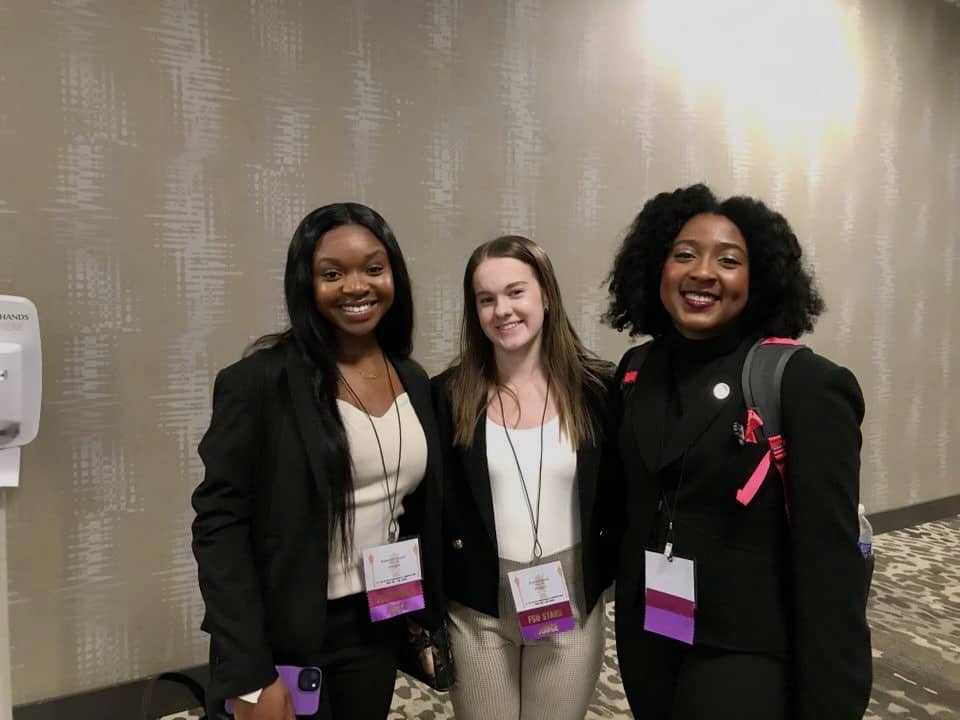 CCI students traveled to Orlando for the Annual Technology Student Association (TSA) State Conference. Every year, students from the CCI STARS Alliance (Students & Technology in Academia, Research & Service), judge the projects and performances at the state conference. One of the goals the STARS Alliance has as an organization is to educate and bring awareness to K-12 about IT/computing education programs, careers, service, etc. Through conferences like the TSA State Conference, the members of FSU STARS help mentor the next generation of tech leaders in Florida.
Student Groups CGS and STARS Host Robotics Petting Zoo Event for Young Girls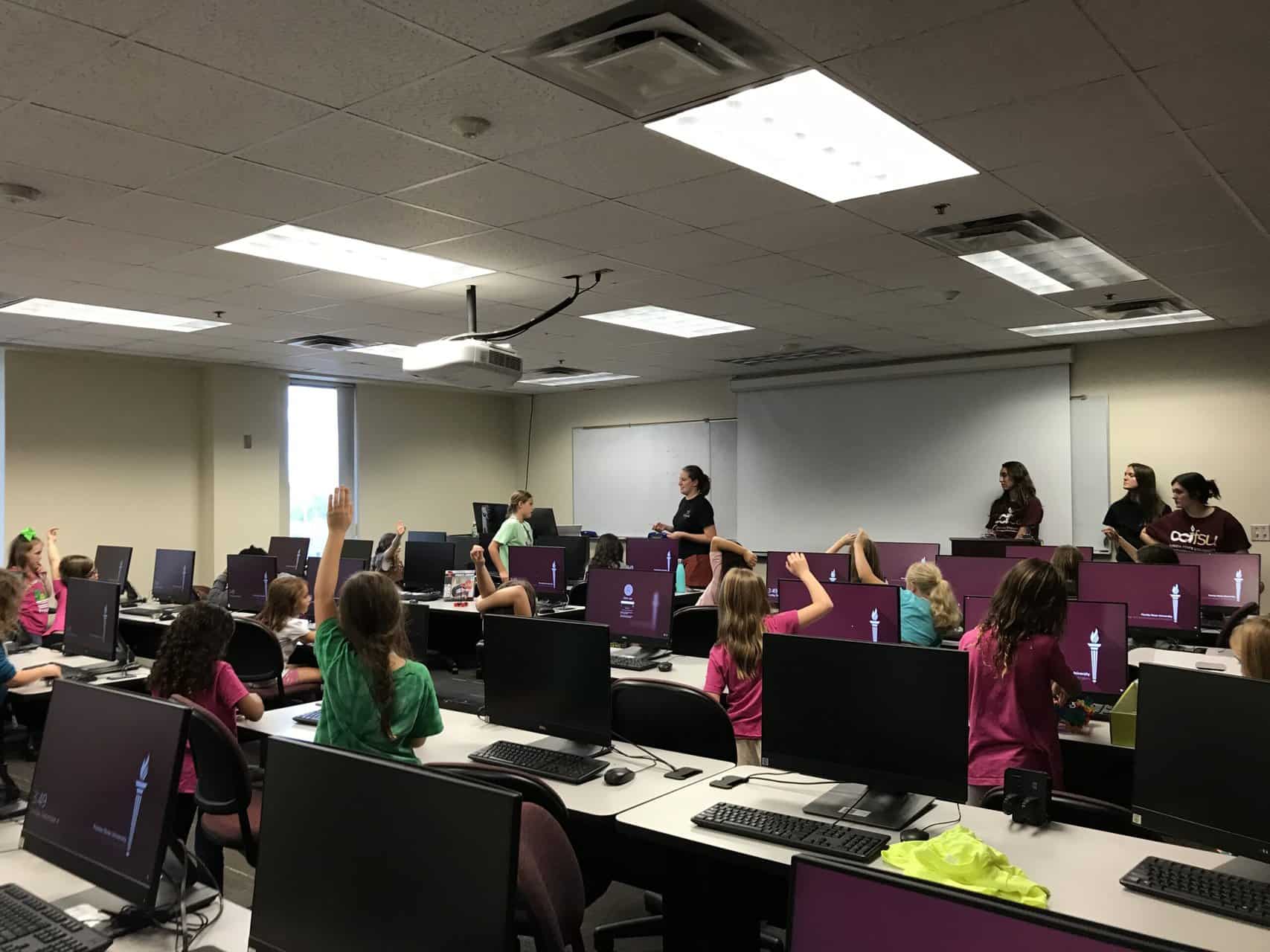 Student groups Connecting Girls to STEM (CGS) and Students & Technology in Academia, Research & Service (STARS) hosted a Robotics Petting Zoo for 1st through 5th grade girls. The event included over 40 participants and 8 FSU student volunteers and was led by now recently graduated Ph.D. candidate Melissa Davis. CGS hosts 3-5 STEM outreach events every semester for young girls. 
CCI Helps Host 9th Annual South Asian Media and Cultural Studies Conference
Hosted on February 2-4, 2023, by the College of Communication and Information along with the College of Social Sciences and Public Policy, the Center for Global Engagement, the Department of Media Studies, and CHRIST (Deemed to be) University in Bangalore, India, the conference featured many researchers and panelists from Florida State University, the United States, and beyond. Under the theme of "#OneSouthAsia: From Crisis to Resilience", the conference hosted 16 speakers that discussed the challenges that the region grapples with, and explored how media landscape, communication culture, and digital technologies can help to recover regional resilience. 
SCSD Assistant Professor Speaks to Families in Library Lecture Series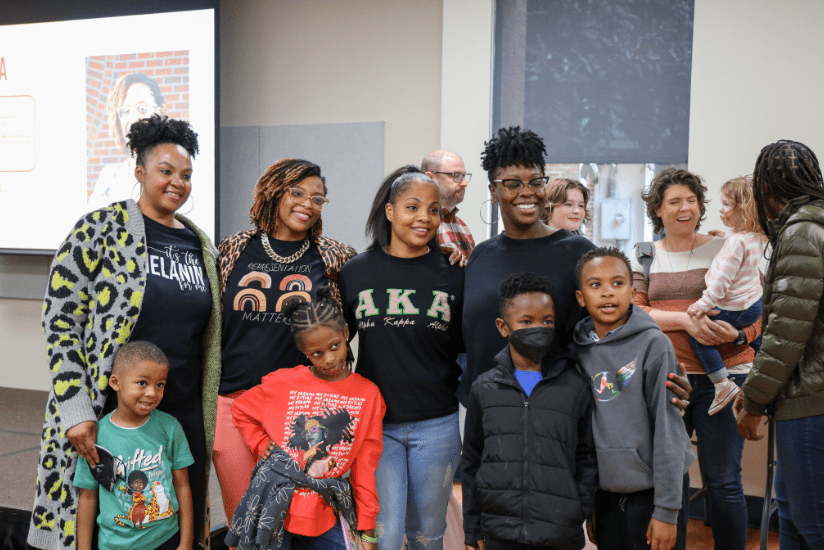 As a part of Leon County Government's Library Lecture Series, SCSD Assistant Professor Dr. Lakeisha Johnson spoke about the "importance of reading diverse books with children and building strong language and literacy skills for all ages." Families were invited to this talk to engage in hands-on activities and discussion about language and literacy. As the Director of The Village at the Florida Center for Reading Research, which is their community engagement and outreach division, Johnson explained that they are always striving to participate in the community through outreach activities like the Library Lecture Series.
Eduardo Perez Establishes The Perez Family Graduate Fellowship in Multicultural and Hispanic Marketing Communication
Eduardo Perez, a Florida State University alumnus and leader in Hispanic and multicultural media marketing, established "The Perez Family Graduate Fellowship in Multicultural and Hispanic Marketing Communication." The fellowship will fund scholarships, leadership opportunities, student productions, research, costs to attend conferences, and other related activities that will prepare graduate students for success.
CCI's DMP Program to Donate Equipment to Schools in the MS Delta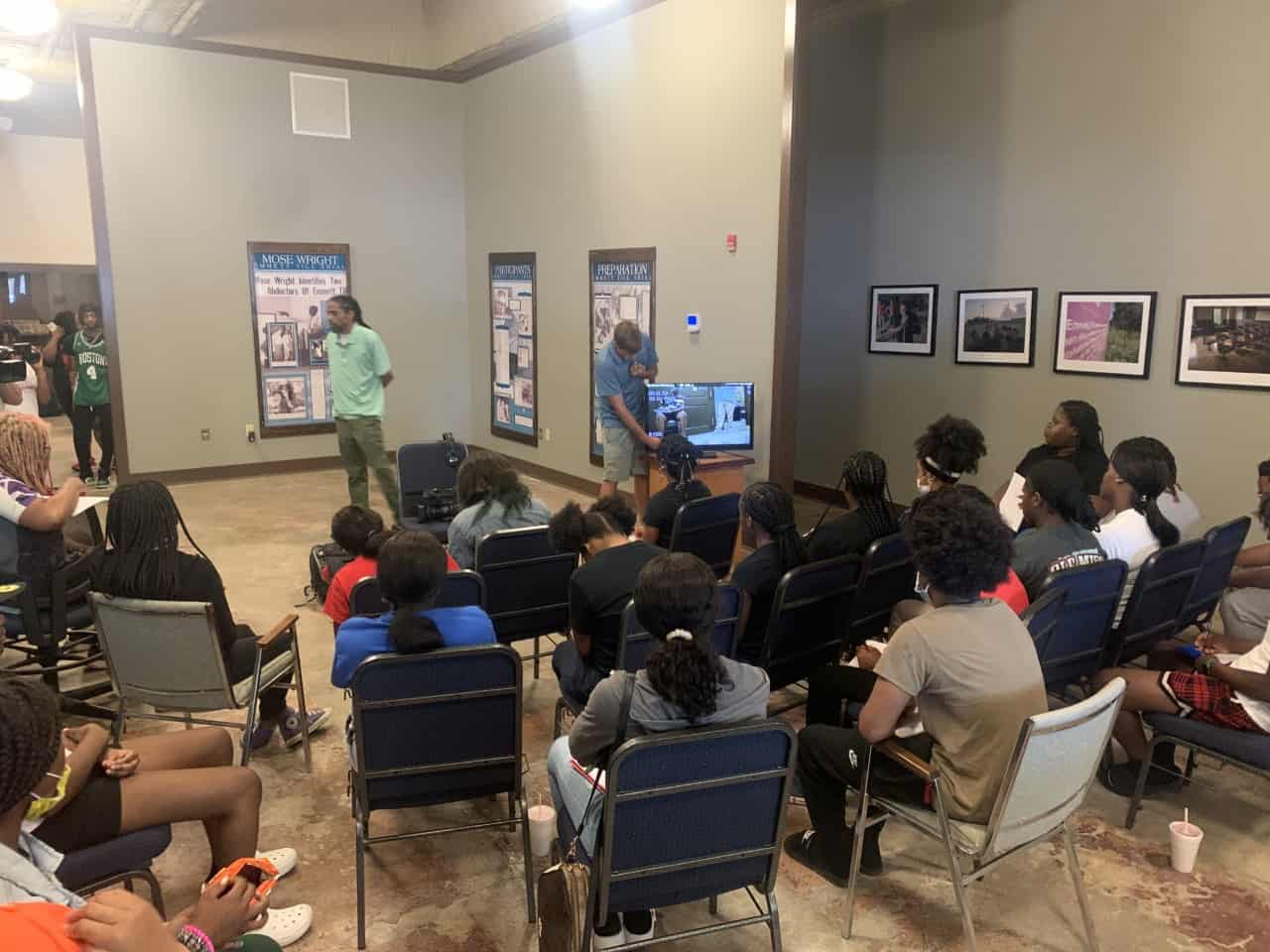 Since 2018, FSU College of Communication and Information (CCI) alumni and faculty have been teaching high school students filmmaking in the Mississippi Delta (MS Delta). This summer, the kids in the MS Delta will be working with new production-grade equipment. As part of the Mississippi Delta Film Academy, School of Communication professors Dr. Davis Houck and Dr. Brian Graves have been working with FSU's Digital Media Production program to get their surplus gear to the Delta. This way, students from the Delta can continue to develop as filmmakers even after the two-week summer program concludes.
CCI Students Help Organize TEDxFSU Event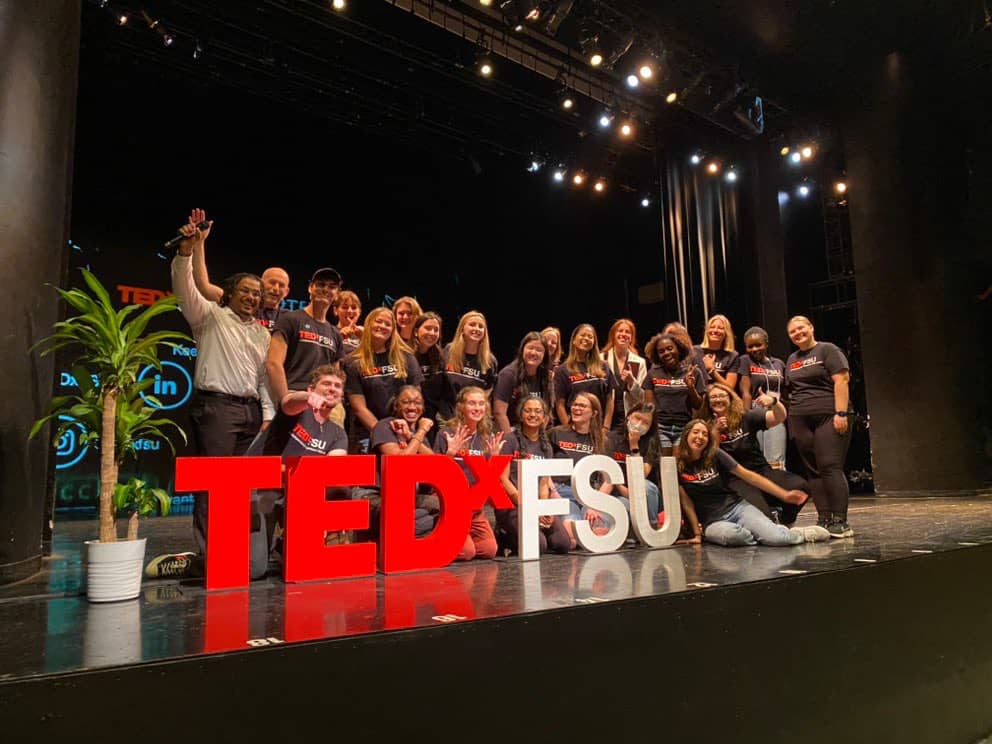 On April 4th TEDxFSU hosted their annual conference where CCI students Amy Ni, Laila Alfares, McKinnon Bell, Jack Bart, and Rachel Adeogun helped coordinate and plan the event. This year's conference "Rooted In Reality" featured six speakers, which included Florida State undergraduate and graduate students, as well as professors and alumni. In addition to the student volunteers, CCI had two alumni involved at the TEDx event. Ritesh Gupta, a Digital Media Production alumnus and award-winning filmmaker, spoke during the event and William Walker (Chef Will), an Information-Communication Technology alumnus and musician, performed in-between the conference speakers. 
Dr. Selena Snowden Leads SCSD Students on the 7th Help Guatemala Hear Service Trip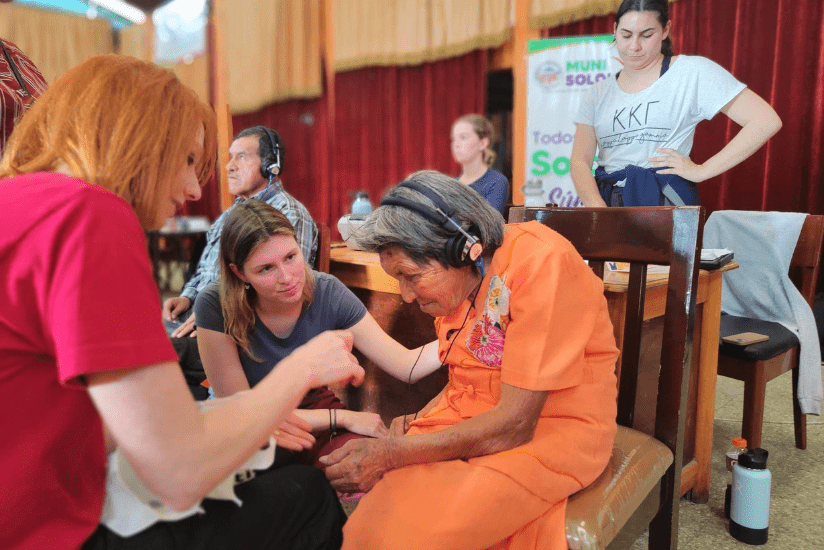 From February 25 – March 4, Dr. Selena Snowden led an audiology team on the 7th Help Guatemala Hear Service Trip. The annual trip brought the team, which included 15 students from the School of Communication Science and Disorders (SCSD), to Sololá, Guatemala, where they administered 240 hearing tests and fitted 170 hearing aids.
The College of Communication and Information takes pride in the efforts of its students, faculty, and alumni to effect positive change both within the campus community and beyond the boundaries of Florida State University.